Intuitive Shipping is the most powerful and dynamic shipping calculation app available for Shopify. To make things as simple as possible, we've created these easy-to-follow guides to help you get set up quickly.
Intuitive Shipping can be used indefinitely – for FREE – as long as you're in Testing Mode. Take as much time as you need to get set up. We can even check you setups for you!
If you've got questions, check out our FAQ page, and if you need assistance at any time, please contact us. We're here to help you!
The Basics
Whether you're taking advantage of our Smart Boxing method for the most accurate live shipping rates at checkout or you've got much more complex requirements, you'll always need to create at least one Shipping Scenario and one Shipping Method.
Shipping Scenarios are a set of Conditions applied to the Shipping Methods.
Shipping Methods are created within your Shipping Scenarios. They determine how shipping costs will be calculated at checkout.
How to Find Answers
Tooltips
Throughout Intuitive Shipping, you'll find Tooltips to give you a quick overview of each component. When you see this symbol…

…simply hover over it to learn more.
Documentation
If the Tooltips don't provide enough information, check out our detailed Documentation within the Intuitive Shipping App by clicking the Help menu button, then selecting Documentation from the drop-down list.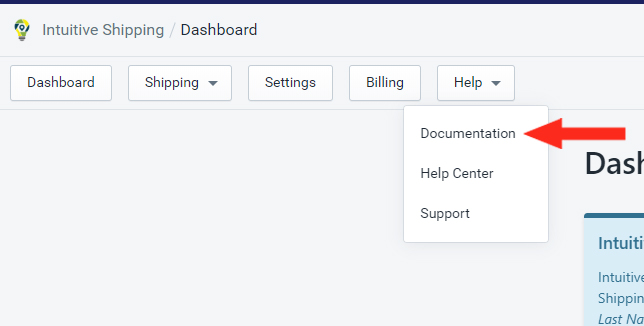 Help Center
What if I told you that you're in the Help Center right now?
If at any time you need to come back here to access the Setup Guides and FAQs, click the Help menu button, then select Help Center from the drop-down list.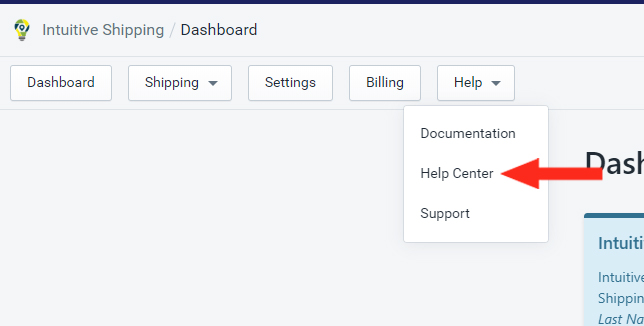 Activating Intuitive Shipping
Intuitive Shipping is FREE to use as long as you're in Testing Mode. When you've finished setting it up and you're ready to go live, simply activate your 14-Day FREE Trial.
Still Need Help?
We know that shipping can be complex. If you get stuck and can't find the help you need within the Help Center, please don't hesitate to contact us. Or click the Help menu button, then select Support from the drop-down list. We're here to help!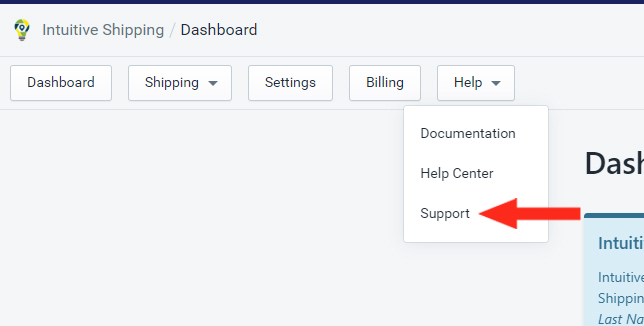 Ready to set up Intuitive Shipping?
Start Here: Create a Shipping Scenario