In late 2021, we launched a brand new version of Intuitive Shipping for Shopify.
The New version of the app was completely rebuilt from the ground up with a slick new user interface and some exciting new features. We also refined many of the tools that have helped merchants like you take control of their shipping costs for the past several years.
Which Version Are You Using?
If you're using Intuitive Shipping for BigCommerce, rest assured that you're already on the New version. The Legacy version was only available on Shopify.
If you're on Shopify and you don't use the app a lot, you may not be able to immediately identify which version you're using.
Here's how you can tell.
Install Date
If you installed Intuitive Shipping for Shopify for the first time after Oct. 18, 2021, you're already using the New version.
If you used Intuitive Shipping prior to Oct 18th 2021, deleted it, and decided to give it another try, either version may have been installed, depending on when you reinstalled the app, as we gradually transitioned Legacy users to the New version over the course of several months.
If you're still on the Legacy version and you're interested in switching to the New version, please reach out to us through the Support page in the app for assistance with migrating.
Check The App
If you're still not sure which version you're on, it only takes three steps to check.
1) Sign in to your Shopify admin page.
2) Click Apps on the admin sidebar menu.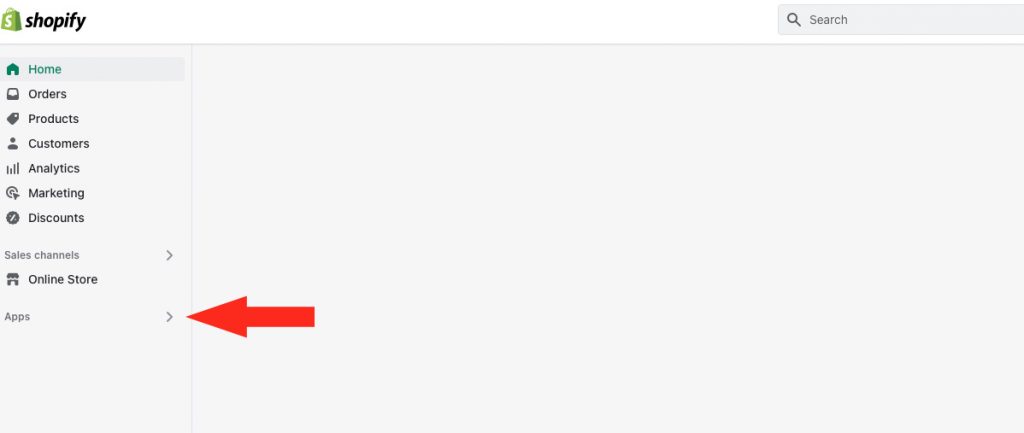 3) Use the provided 'Apps' search bar to find Intuitive Shipping, then click on the app listing.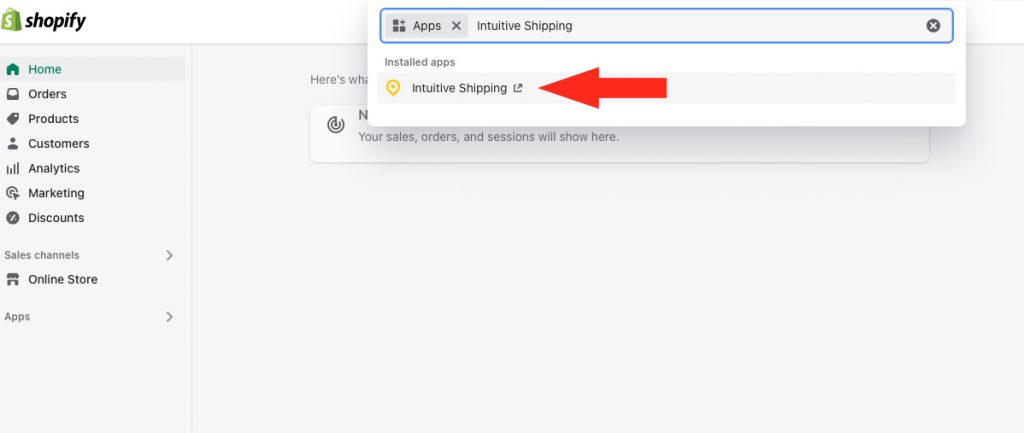 You're using the Legacy version of Intuitive Shipping if
your browser opens a new tab on the Activity page
the app menu is across the top of the page
the app is embedded in Shopify (you can see the Shopify admin menu on the left side).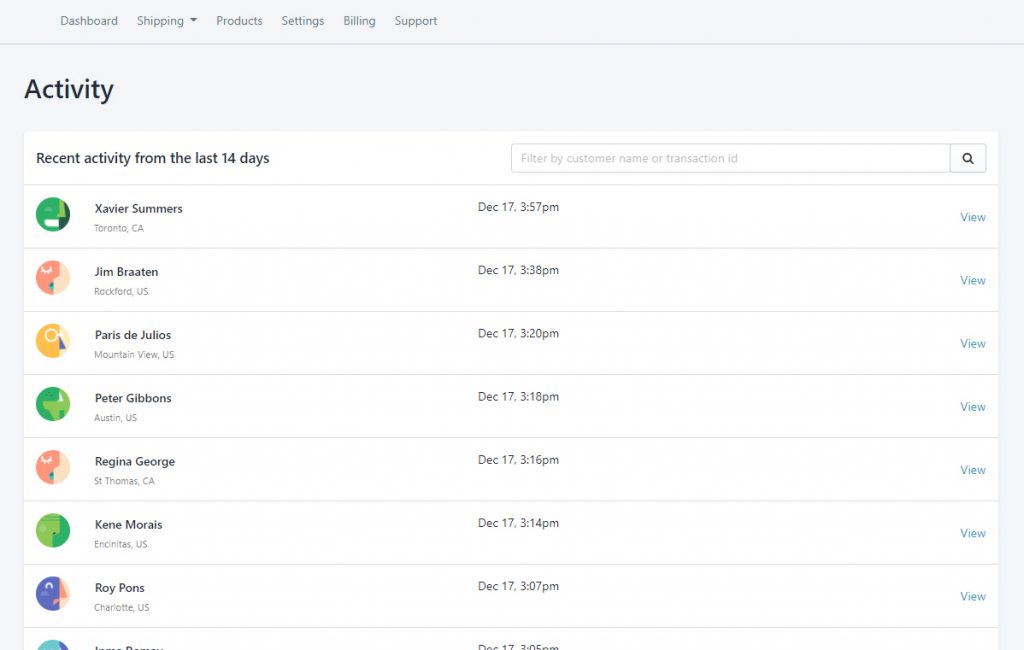 You're using the New version of Intuitive Shipping if
your browser opens a new tab on the Get started page
the app menu is on the left side of the page
the app is outside of Shopify and you cannot see the Shopify admin menu on the left side.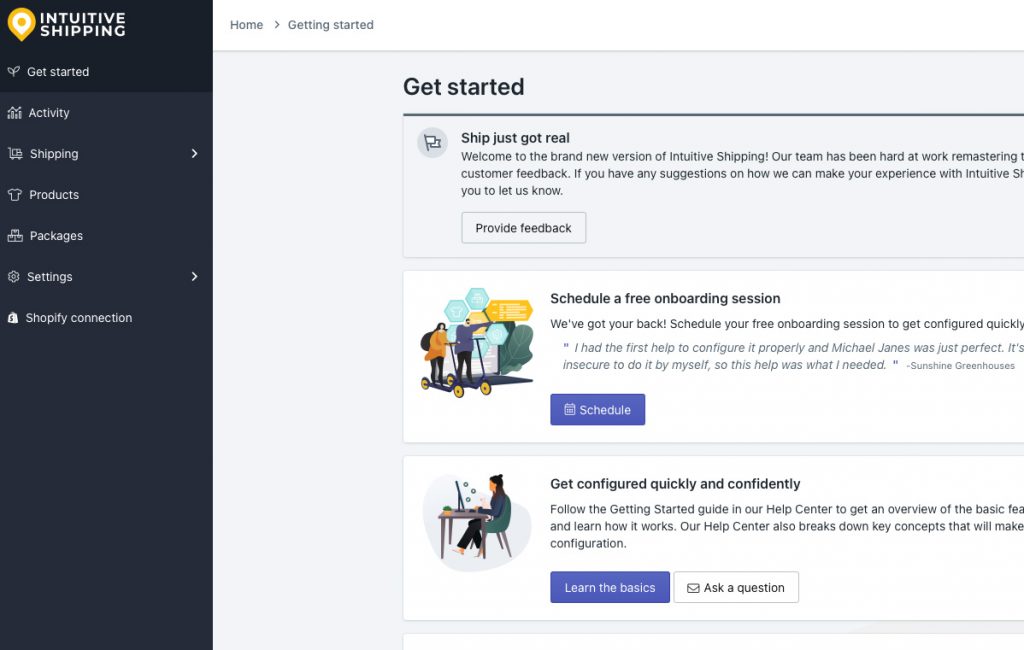 What's New?
The New version was completely rebuilt! Not only does it look great, it's also more efficient, better performing, and easier to manage and maintain.
All of the Legacy features you came to love in Intuitive Shipping are still there. And, we added a few new ones! Here are just some of the improvements we made.
Zones
Zones can be managed right in the app. On the Legacy version, we synced your Shopify Shipping Zones. That meant, any time you had to make changes to your zones, you had to leave the app, make your changes in Shopify, then re-sync those changes with Intuitive Shipping. This could be tedious, time-consuming, and risky if you forgot to perform a re-sync. The New version lets you conveniently manage all of your shipping zones right in the app so they're always up-to-date.
Packages
Packages have a central management system, so you only need to enter them one time. Once added, you can quickly select any of your saved packages within each applicable shipping method. If you run out of stock, just disable a package from the management system and it'll be ignored by any shipping methods it's assigned to. You don't have to worry about removing it from each one manually. When you package is available again, simply re-enable it from the management system.
The New version also lets you add soft packages, like envelopes and poly mailers. Unlike boxes, which have three fixed dimensions, soft packages have a flexible height dimension that adjusts depending on the size of the products in the cart.
Rate Blending
Rate blending isn't new to Intuitive Shipping, but we improved it so much it may as well be! Combined Shipping Methods, as it was known in the Legacy version, was one of the most frequently used, yet at times, one of the most challenging Legacy features to set up. Now, if you just want to combine multiple rates into a single shipping cost, you can quickly set up simple rate blending. If your rate combinations have more complexity, advanced rate blending gives you much more flexibility and customization than ever before.
Sub-zones
Postal code and ZIP code-based sub-zones let you control shipping to more localized areas within a zone. On Legacy, sub-zones were configured using our Condition Groups feature. Now, sub-zones are a dedicated feature managed within Zones, and they can be assigned to shipping methods just like a regular 'parent' zone.
Locations
If you have alternate shipping origin locations for live rates and local deliveries, you can set them up in a central location system, then quickly assign them to parcel service, freight service or local delivery shipping method as needed.
Shipping Methods
We enhanced how shipping methods are created and maintained. In Legacy, the type of shipping method was determined by the settings you selected on the shipping method page. In the New version, you can select the type of shipping method you want, such as parcel service, custom rates, local delivery or free shipping, giving you only the settings you need for that shipping method type.
Carriers
Like packages, zones and locations, carriers have their own central management system, so you only need to connect them once. This makes carrier accounts easier to update and greatly reduces the risk of entering your account credentials incorrectly.
Product Filtering
In Legacy, product filtering was included in the condition system, limiting its true potential and making it impossible to use Condition Groups to filter products. In the New version, product filtering has its own dedicated settings within each Scenario, separate from condition settings. This gives you more control over product filtering for the shipping methods, and lets you use product conditions in Condition groups.
Why Did We Change?
When we launched Intuitive Shipping back in 2017, we couldn't have imagined all of the ways the app would be used to control shipping at checkout. We're truly in awe of some of the sophisticated and unique setups we see every day!
We also couldn't have imagined back then just how quickly and how significantly Shopify would grow and change.
Our development team worked hard to adapt to all of the ways our app was being used, and to keep up with platform changes at Shopify. We reached a point where it was no longer feasible to make running changes to our Legacy version. Minor facelifts and feature updates simply wouldn't cut it anymore.
Legacy FAQ
I'm still on the Legacy version. When can I migrate to the New version?
We have been migrating Legacy accounts slowly over the past several months. If you haven't been migrated to the New version yet, it may be due to technical issue. Please contact us through the Support page in the app to find out more about your migration status.
I keep seeing an error message about migration failing. Should I be concerned?
Rest assured that nothing in your setup has changed and the Legacy version will continue to run as it expected, without interuption.

Our Development team invested a lot of resources into testing and validating Legacy setups to ensure a smooth migration process. Our system does a thorough check of your Legacy setup to ensure the New version will run smoothly after migration is completed. If the validation process flags any concerns, migration cannot proceed until those concerns are addressed.

Our team may require your assistance to move the migration process along. If so, we will reach out to you with more information.
Why is migration failing?
Our system performs a thorough check of all your app settings and Scenario setups to ensure that all of your rates can be displayed at checkout exactly as they are do with the Legacy version. If our system flags a concern, migration cannot proceed. Our team will reach out to you if we require your assistance to continue the migration process.
I like the Legacy version and don't want to migrate. Can I continue to use it?
Our team is migrating all Legacy accounts to the New version where possible. If you are still running the Legacy version, it likely means that automatic migration could not be completed.

At some point our support for the Legacy version will cease and all users will be migrated to the New version. Our team will reach out to you if we require your assistance.
Can I get a demo of the New version?
Absolutely! If you're still on Legacy and want to see how the New version will work with your current setup,
book a demo
with one of our team members and let us know that you want a preview of the New version.