In October 2021, we launched a brand new version of Intuitive Shipping!
The New version of the app was completely rebuilt from the ground up. Not only does it have a slick user interface, we've also added some exciting new features and refined many of the setup tools that have helped merchants like you take control of their shipping costs for the past few years.
Which Version Are You Using?
If you're new to Intuitive Shipping, or if you don't use the app a lot, you may not be able to immediately tell which version you're using.
Here's how you can tell.
Install Date
If you installed Intuitive Shipping for the first time after 1:30 PM EST on Oct. 18, 2021, you're already using the New version. From that point on, only the New version can be installed if you have not previously installed the app.
That means, if you had the app installed before Oct 18th, deleted it, and you've decided to give it another try, it will reinstall the Legacy version again.
If you installed Intuitive Shipping for the first time prior to Oct. 18, 2021, we'll be in touch soon to assist you in migrating to the New version.
Check The App
If you're still not sure which version you're on, it only takes three steps to check.
1) Sign in to your Shopify admin page.
2) Click Apps on the admin sidebar menu.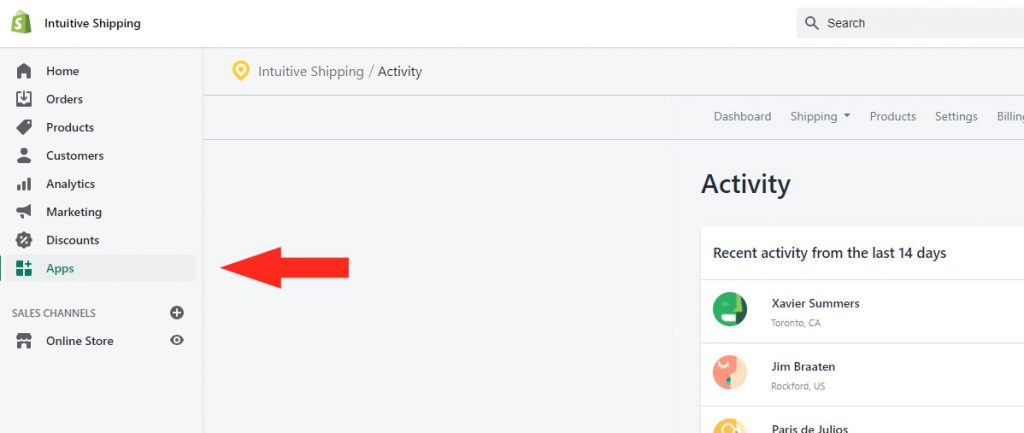 3) Click Intuitive Shipping on your list of installed apps.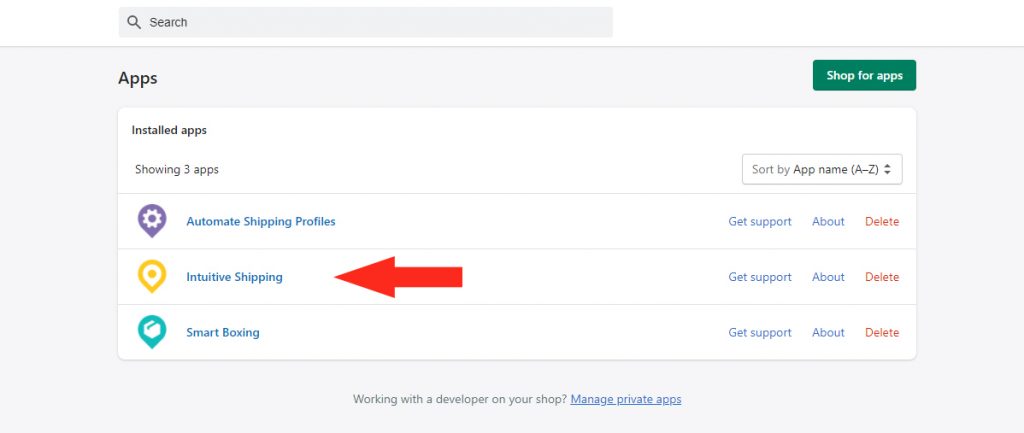 You're using the Legacy version of Intuitive Shipping if
you begin on the Activity page
the app menu is across the top
the app is embedded in Shopify (you can see the Shopify admin sidebar on the left side).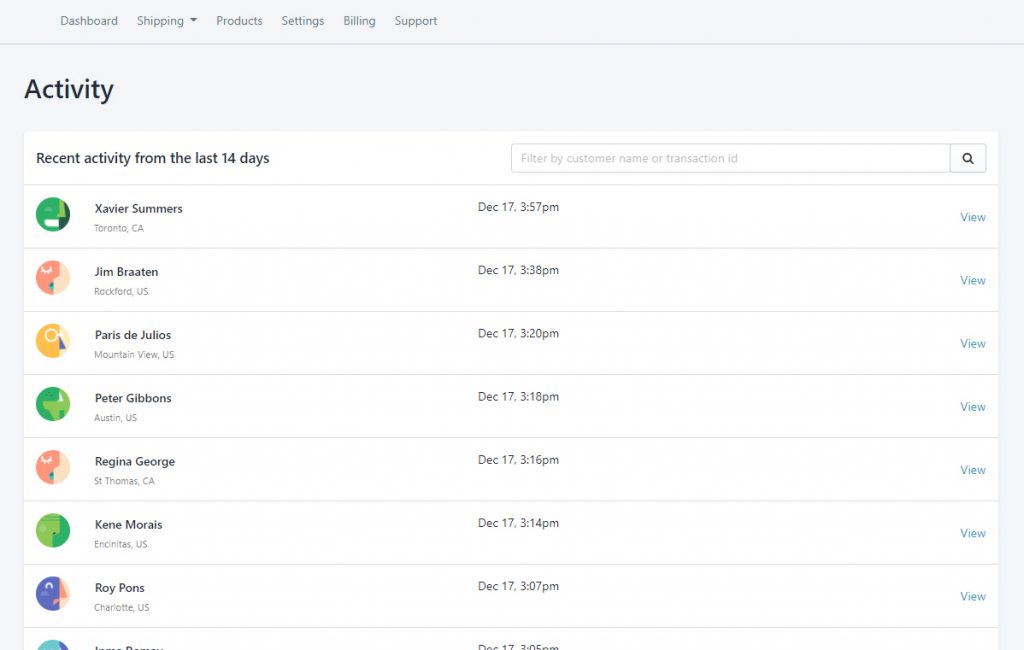 You're using the New version of Intuitive Shipping if
you begin on the Get started page
the app menu is on the left side
the app opens in a new browser tab, separate from your Shopify admin page.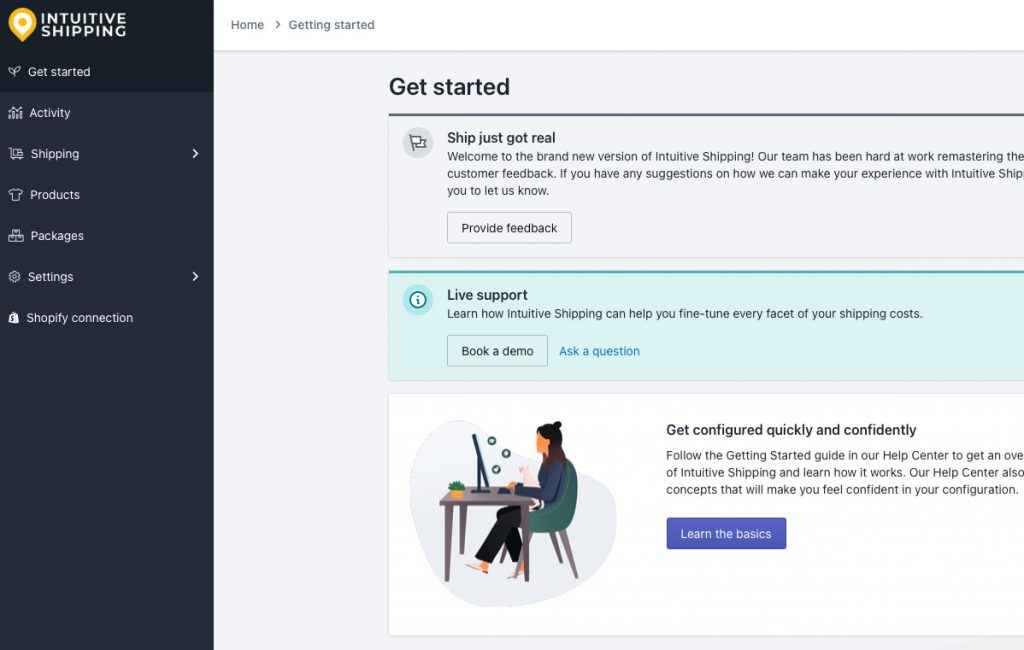 Why Did We Change?
When we launched Intuitive Shipping back in 2017, we couldn't have imagined all of the ways the app would be used to control shipping at checkout. We're truly in awe of some of the sophisticated and unique setups we see every day!
We also couldn't have imagined back then just how quickly and how significantly Shopify would grow and change.
Over the past few years, our development team has worked hard to adapt to all of the ways our app is being used, and to keep up with platform changes at Shopify. We reached a point where it was no longer feasible to make running changes to our Legacy version. Minor facelifts and feature updates simply wouldn't cut it anymore.
A Note To Our Legacy Users
We know that for some of you, change is exciting and invigorating, and you can't wait to jump into the New version. For others, change can be overwhelming and, when it involves business-critical software like Intuitive Shipping, it can be a bit unsettling. That's why we've decided to roll out the New version slowly; to give you some time to prepare and learn about the New version before migrating. We also want to make sure the migration is smooth and seamless.
We look forward to helping you migrate to the New version soon!