Easily test your Intuitive Shipping setup while still in Testing Mode.
Test Your Setup
Go to your store's Checkout page.
Enter the Customer Name as (first name) Intuitive (last name) Shipping. This will trigger your Intuitive Shipping rates to appear.
Enable Carrier Calculated Rates
When testing new or updated Shipping Scenarios or Shipping Methods using Live Rates, you'll need to make sure Carrier Calculated Rates are enabled. If they aren't enabled, your Live Rates will not appear at checkout, even in Testing Mode. In addition, you'll see a red banner on the Intuitive Shipping Dashboard.

To learn how to enable Carrier Calculated Rates, click here, then click 'Enable Carrier Calculated Rates' in the article Contents.
Clear the Shopify Cache
When testing updated Shipping Scenarios or Shipping Methods, you may need to clear the Shopify cache in order to see updated rates. If you're testing after a change has been made in Intuitive Shipping:
Change the address line in a slight way – e.g. change '123 Main St.' to '1234 Main St.'
Once you've finished testing your setup in Testing Mode, you'll need to Activate Your Account to start using Intuitive Shipping for live checkouts.
Hide Intuitive Shipping From Customers
After your account has been activated, you can hide all of your Intuitive Shipping setups from your customers. This is useful if you want to conduct further testing on all of your setups.
Click the Settings menu button.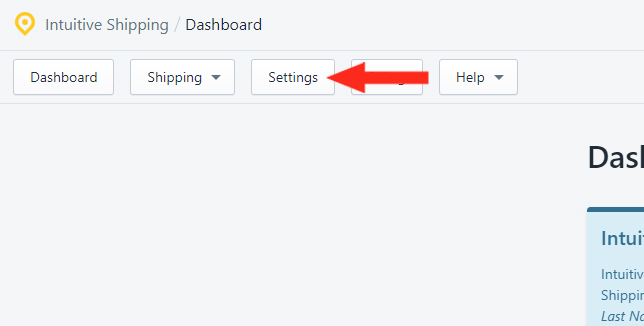 Under General, toggle Visibility to Off. This will make all of your Shipping Scenarios invisible to your customers.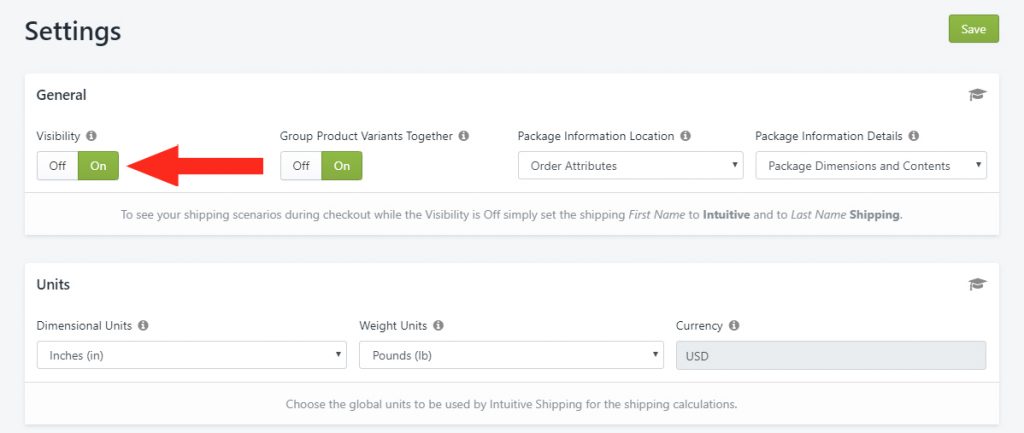 Click the Save button to save your Visibility settings.
When testing is completed, set Visibility to On again to make Intuitive Shipping available to your customers.