Intuitive Shipping gives you the option to calculate shipping based on packaging your products in a few different ways. If you're calculating shipping using live rates, and your products vary in size, we recommend using SmartBoxing™.
How It Works
SmartBoxing™ is our advanced packaging feature for optimizing your dimensional shipping. By comparing the dimensions and weights of the products in the customer's cart with the dimensions of your commonly used package sizes, SmartBoxing™ calculates the most efficient packaging method possible by choosing the best package sizes. Then, our system sends the packaging information to the carrier(s) for live rate calculations.
When the customer completes their purchase, Intuitive Shipping sends the packaging information to the Order Details section of the Shopify Order.
This process takes the guesswork out of the packaging during fulfillment and ensures that the live rates being returned by your preferred carriers are as accurate as possible.
Create A Live Rate Shipping Method With SmartBoxing™
1) Make sure that you have added dimensions and weights to all products that will be using SmartBoxing™. You can add dimensions and weights to products individually, or you can add them in bulk.
2) Click Shipping on the main menu, then select Scenarios from the drop-down list.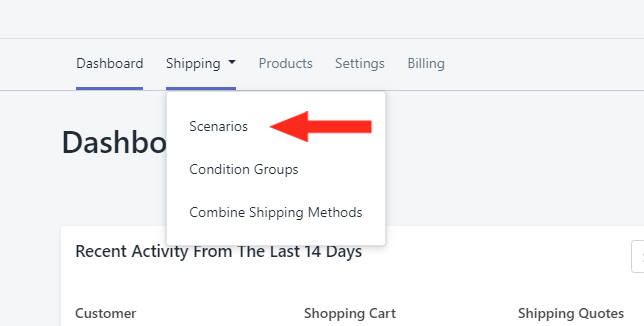 3) Create a Shipping Scenario or select an existing Scenario.
4) At the bottom of the Edit Shipping Scenario screen, click Add Shipping Method.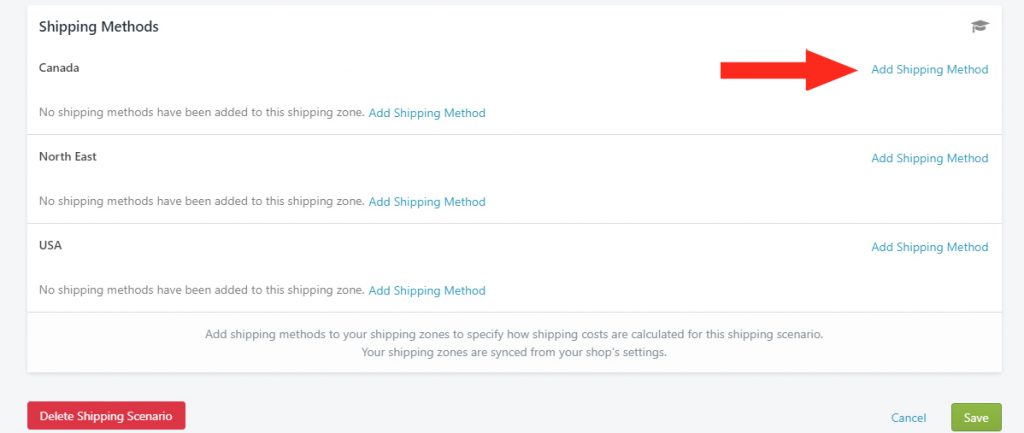 5) Create a Live Rate Shipping Method and complete the Display Settings section.
6) In the Calculate Shipping Based On section, select your preferred carrier – e.g. UPS – from the 'Live Rates' section of the drop-down list.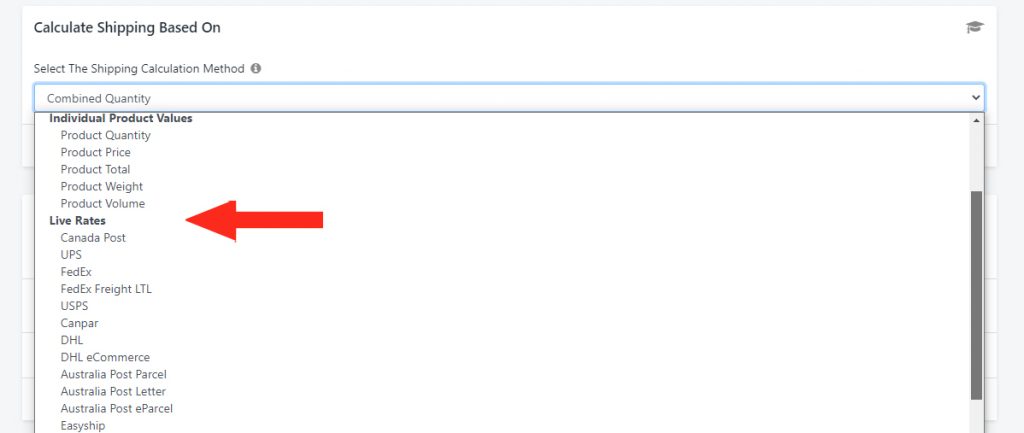 7) Complete the Ship From Location and Delivery Methods sections.
8) In the Packages section, select SmartBoxing™ Packing Algorithm from the 'Advanced' section of the drop-down list.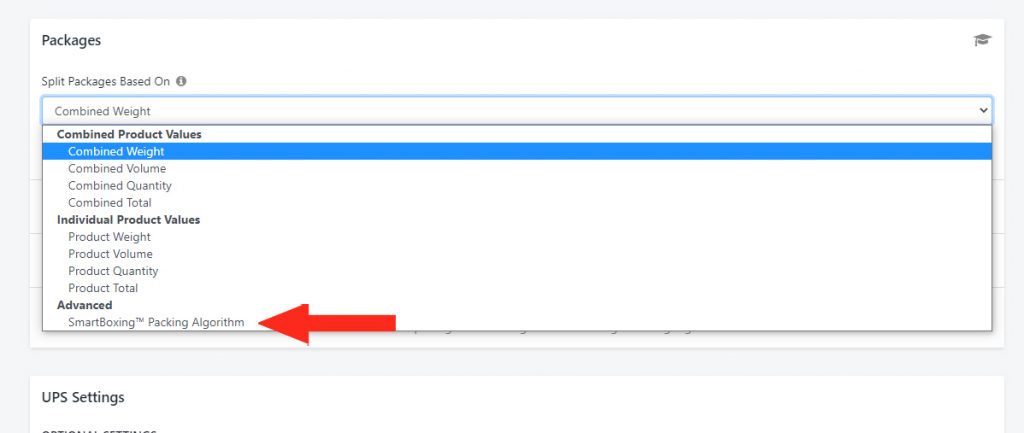 9) Click the Add Another Package button to enter your smallest commonly used package size.
10) Enter the 'Up to' value that will be used to determine when packages will be split. Be sure to enter a numerical value with no symbols. For example, if the package can hold up to 10 lbs, enter '10'.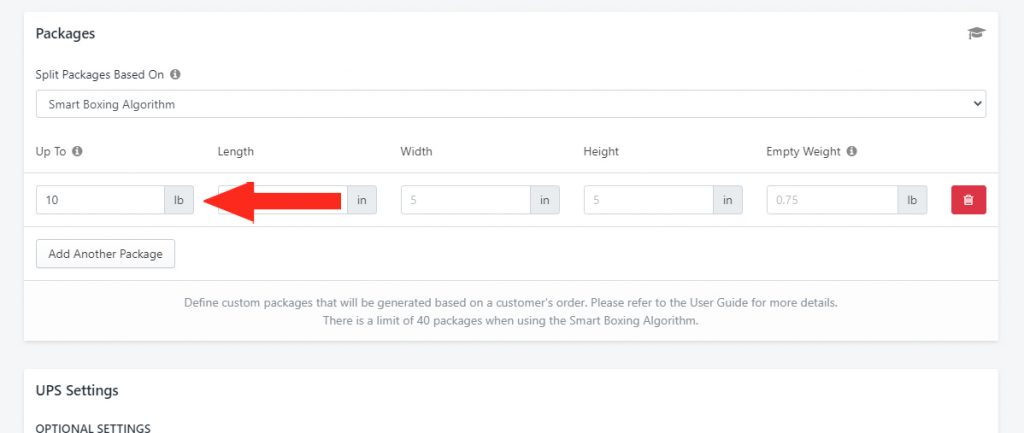 11) Enter the Package dimensions and, if desired, the empty weight of the package.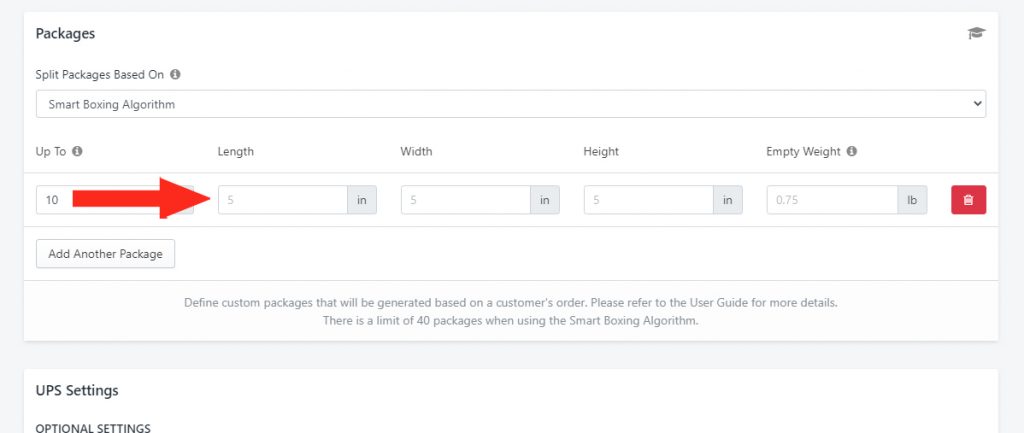 However, if you're using inner and outer cartons that creates a significant difference between the inner and outer dimensions, we recommend entering outer dimensions for the package, then adding buffer to your product dimensions to account for the reduction in available volume in the inner carton.
12) Repeat Steps 9 to 11 to add the rest of your commonly used packages. SmartBoxing™ will compare the dimensions and weights of the products in the customer's cart with all of the available package sizes to determine the most efficient packaging.
13) Complete the setup for the Live Rate Shipping Method.
14) Click the Save button to save your settings.