Intuitive Shipping cannot override Shopify shipping rates.
What does that mean? Two things:
First, when you test your shipping setup in Testing Mode, any rates that you have set up in Shopify will still appear during test checkouts.
This is normal. Only you can see the rates generated by Intuitive Shipping while you're in Testing Mode. Your customers cannot see rates from our system and will continue to see rates coming from Shopify – or another third-party rate provider if you're using one – until your Intuitive Shipping account has been activated.
Second, when you activate Intuitive Shipping, you'll need to delete your Shopify Shipping Rates so they don't appear in a live checkout.
Remove Your Shopify Shipping Rates
1) Test your Intuitive Shipping setup.
2) After you finish testing and you're ready to make your setup live, click on Shopify Settings at the bottom of the sidebar menu.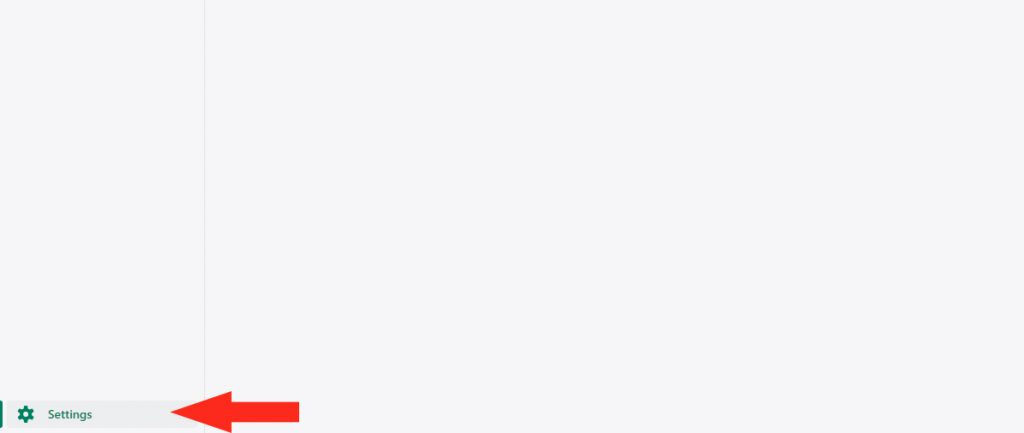 3) In the Settings menu, click on Shipping and delivery.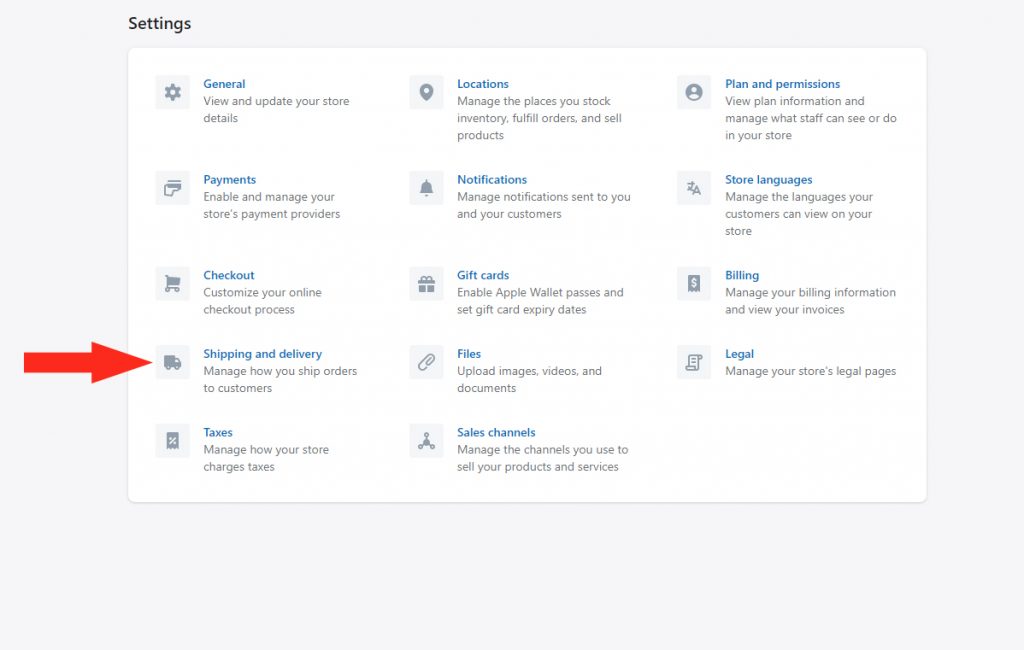 4) In the Shipping section, click Manage rates.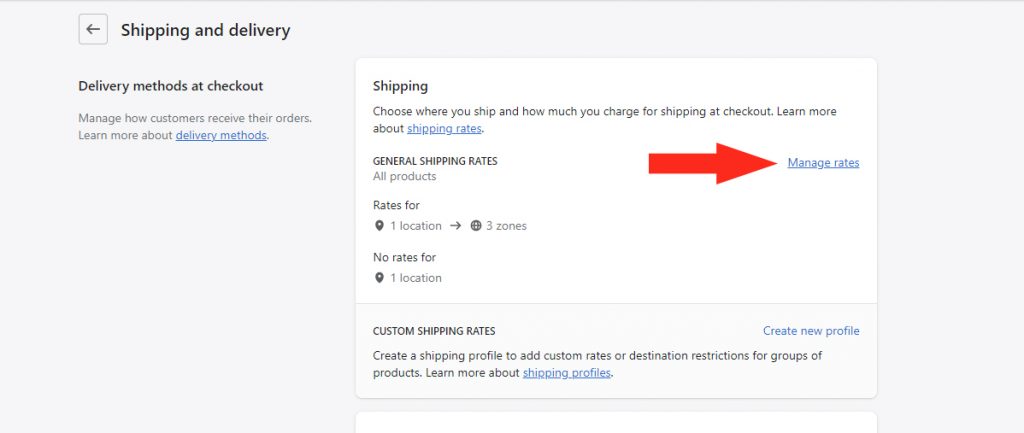 5) Click the three dots beside the Shopify rate, then click Delete on the drop-down list.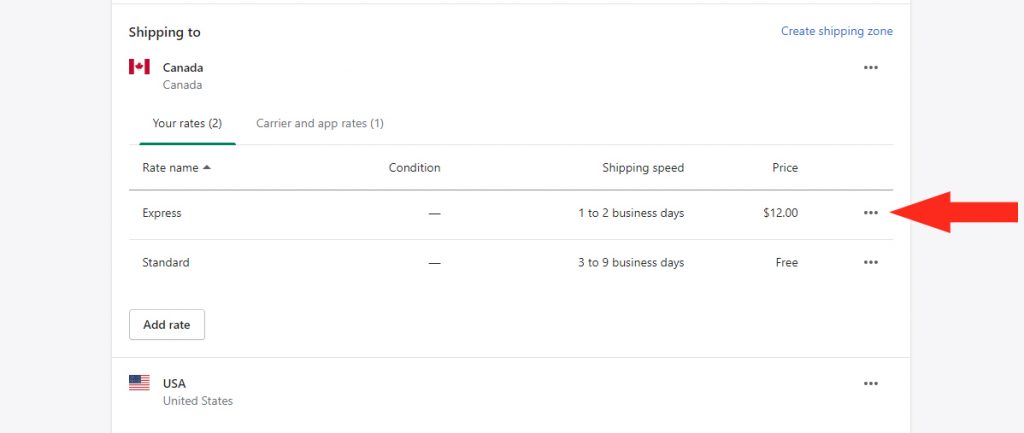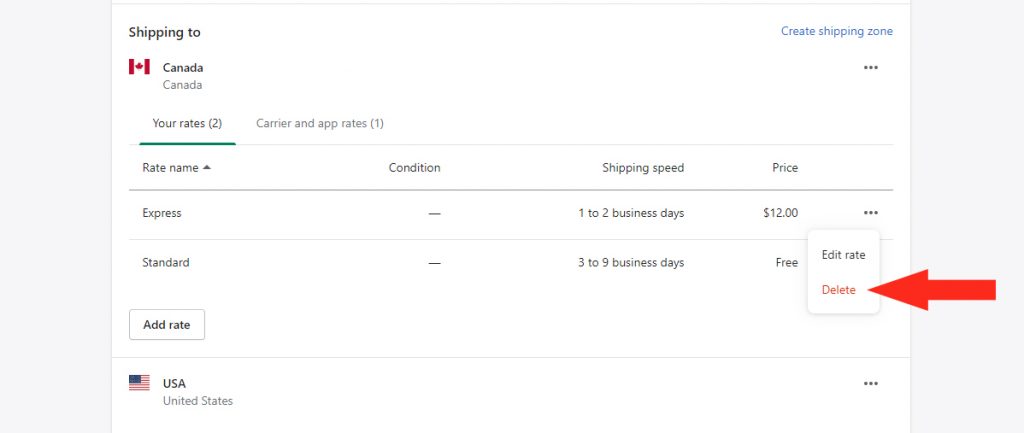 6) Repeat Steps 1 to 5 for each Shopify rate in each of your Shipping Zones.
7) Click the Save button at the top right of the page to save your changes!