Intuitive Shipping cannot override Shopify shipping rates.
What does that mean? Two things:
First, when you test your shipping setup, your Shopify Shipping Rates will still appear during test checkouts.
Second, when you activate Intuitive Shipping, you'll need to delete your Shopify Shipping Rates so they don't appear in a live checkout.
Remove Your Shopify Shipping Rates
After you finish testing and you're ready to make your setup live, click on Shopify Settings at the bottom of the sidebar menu.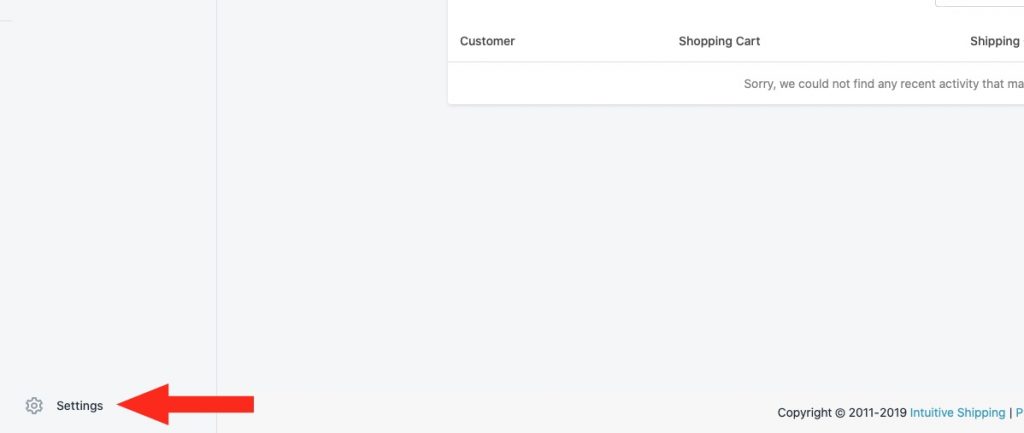 In the Settings menu, click on Shipping.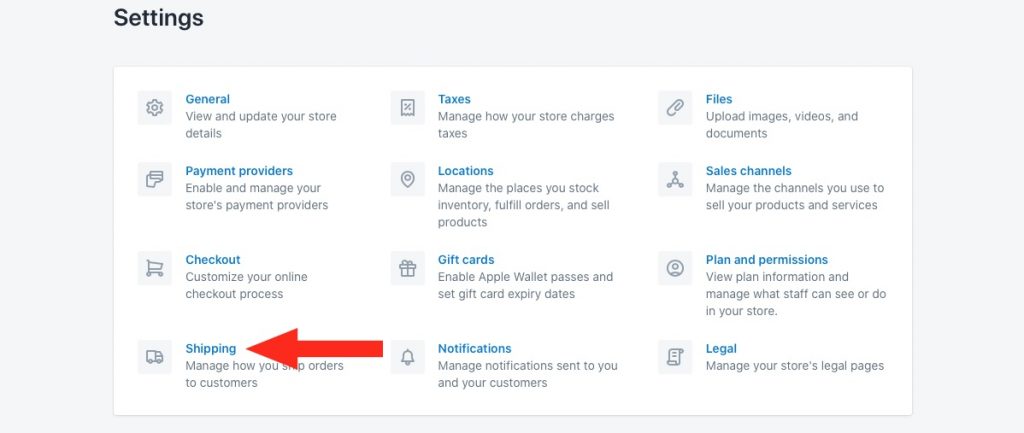 Under Shipping Zones, click Edit beside the desired Shipping Zone.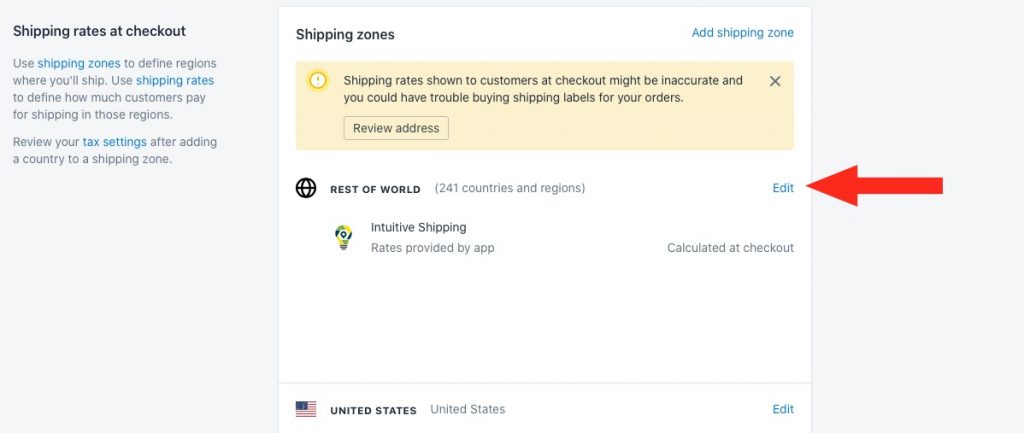 Click the X beside the Shopify Shipping Rates you want to delete.
Click the Save button to save your changes!