Does your store sell perishables, restricted, HAZMAT or dangerous products that can't be shipped to certain regions? Here's how to easily restrict certain products from shipping to specific zones without using conditions in Scenarios, and without preventing 'standard' products from shipping to the same areas.
This guide is useful if your product restrictions are simply geographical, meaning you can't ship a product beyond certain boundaries. If your product restrictions are more complex than just zones – maybe they can ship by ground but can't be shipped by air – learn how to create a controlled product shipping method using product conditions in your Scenarios here.
Restrict Products From Zones
Product settings let you restrict which zones products can ship to.
1) Click Products on the sidebar menu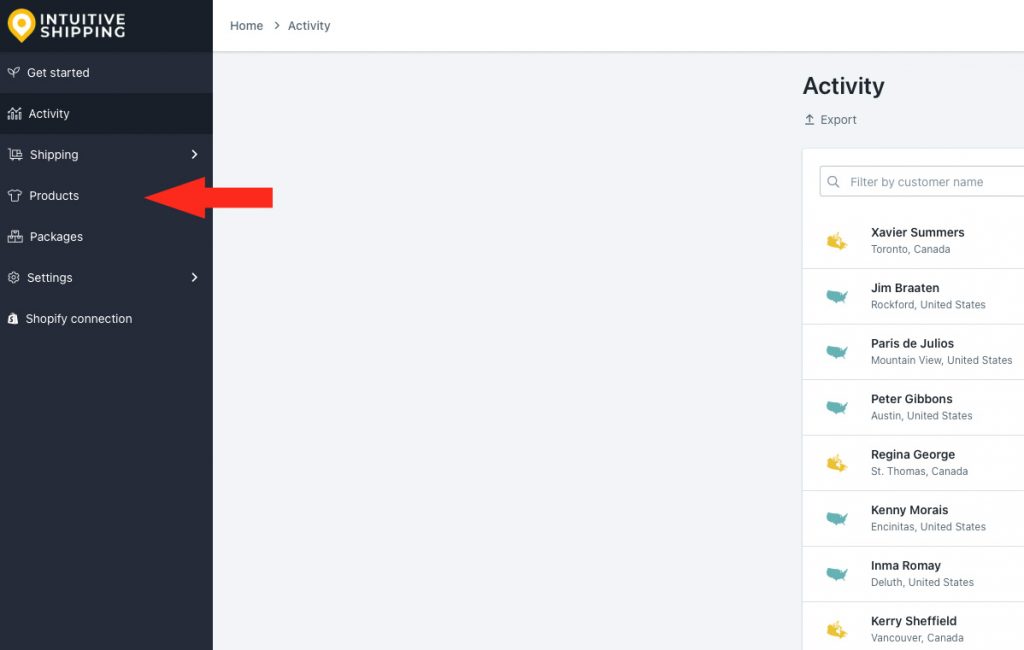 2) Search for a product by scrolling through the list or by filtering the list.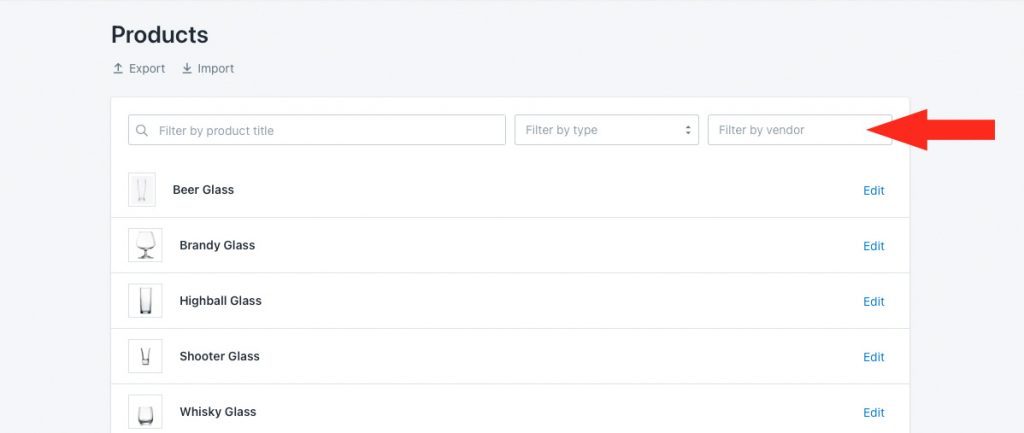 You have three (3) filtering options to choose from:
Filter by name – type in the full or partial name of the product, then hit Enter.
Filter by type – select the product type from the drop-down list.
Filter by vendor – select the product vendor name from the drop-down list.
3) Click Edit beside the product you wish to restrict from certain zones .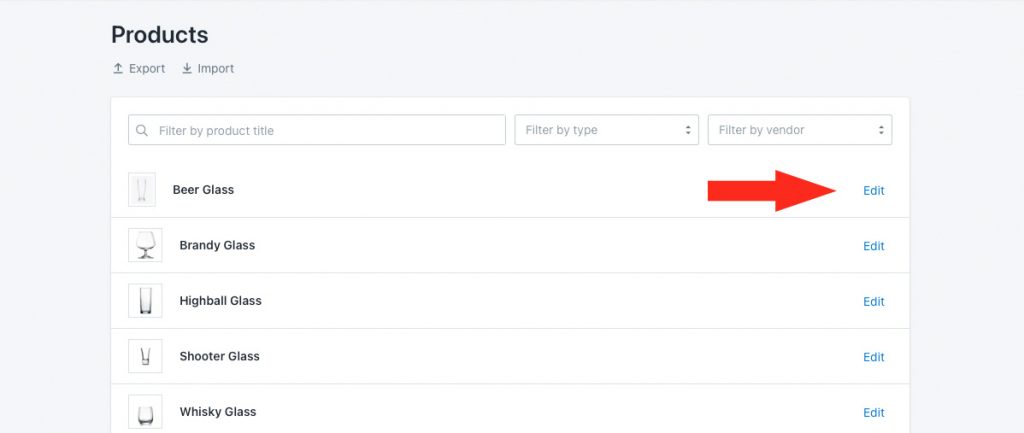 4) Scroll down to Shipping settings, then click Show additional shipping settings.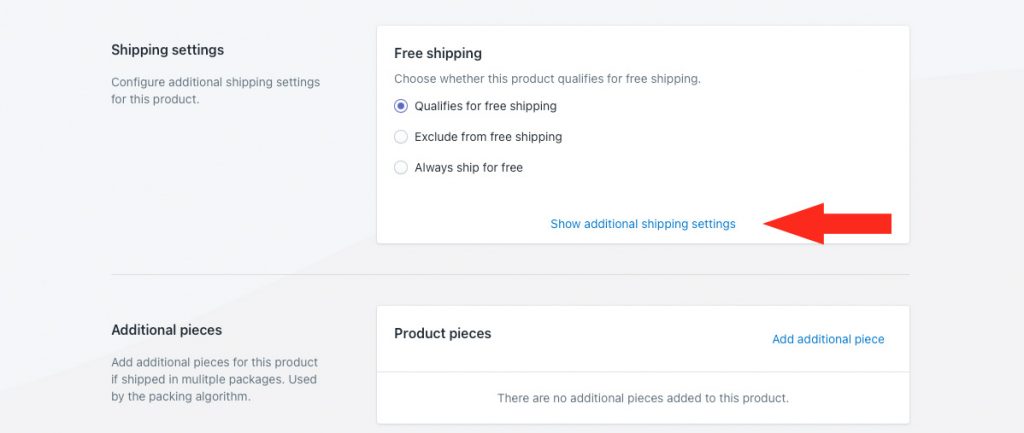 5) Select the zone or zones you want the product to be excluded from. When selected, customers from these zones attempting to purchase the product will be unable to complete their checkout until they remove the product from the cart.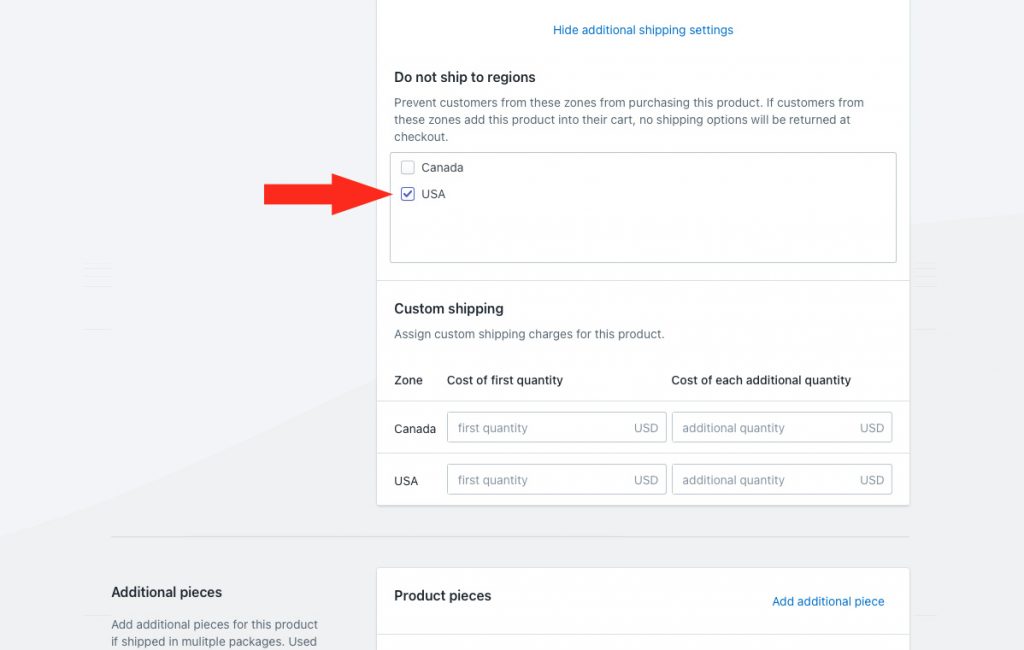 Using the example from the image above, customers who live anywhere in the United States will be unable to purchase this product.
That means, if you still have rates from other sources, like Shopify or another third-party calculator, products with 'do not ship to regions' selected in Step 5 will only be prevented from seeing rates calculated by Intuitive Shipping. Our system cannot block or override rates from other sources, including Shopify.
If desired, adjust other product settings.
Save Your Settings
1) Click the Save button to save your updated product settings.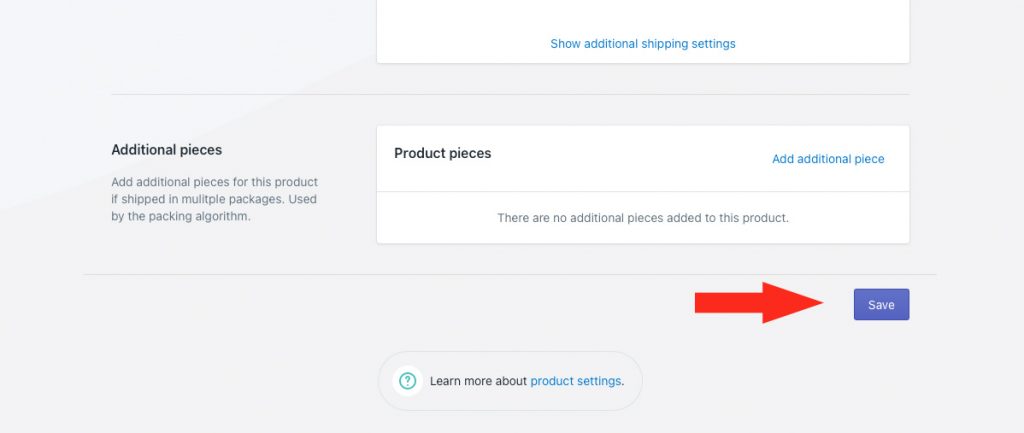 After saving, repeat the steps above for each additional product that needs to be restricted by zones.