If you run into a situation where rates aren't being calculated or displayed by Intuitive Shipping, here are some things you can do to troubleshoot.
Enable Carrier Calculated Rates
Shopify requires third-party carrier-calculated rates to be enabled when using any third-party shipping calculation app, including Intuitive Shipping. If third-party rates are not enabled, you will see a red warning banner on the Intuitive Shipping dashboard.
Click the Dashboard menu button.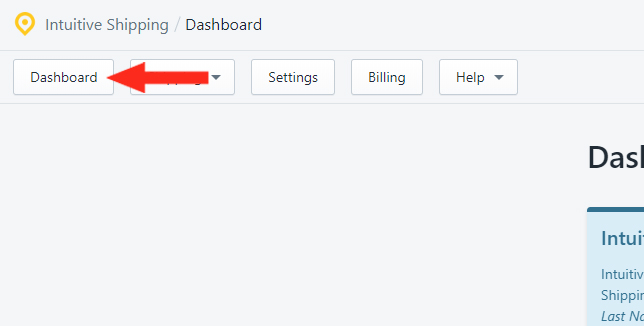 Check the top of the Dashboard for the warning banner.

Check Visibility Settings
Intuitive Shipping lets your control the general visibility of your entire setup as well as the visibility of individual Shipping Scenarios. Here's how to check both.
Check General Visibility Settings
After you activate your account, you can hide Intuitive Shipping from your customers to conduct any last-minute testing. Once all of your testing is finished, you will need to turn visibility on for Intuitive Shipping to display rates to your customers.
Click the Settings menu button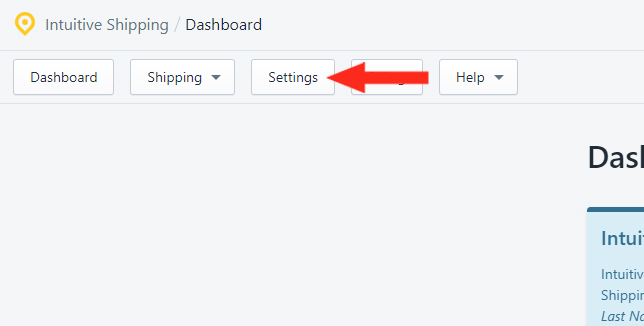 Under General, check that the Visibility setting is toggled to 'On'.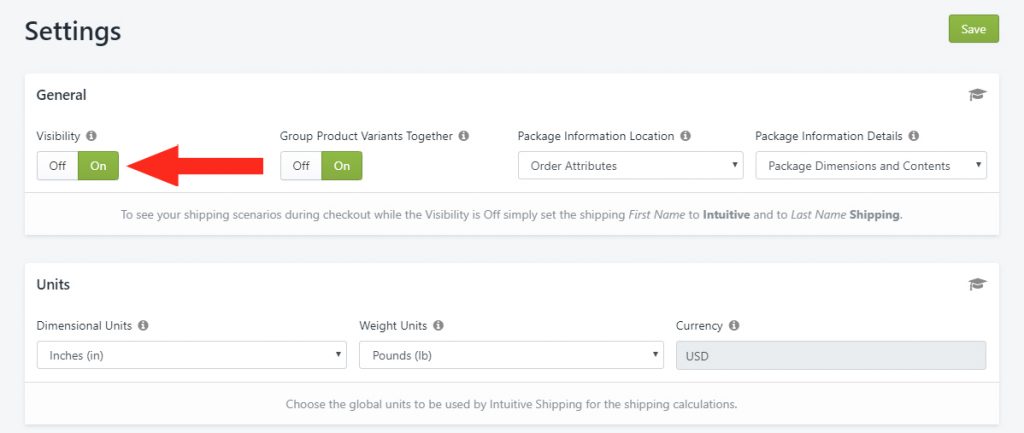 Click the Save button at the top of the screen to save your Visibility settings.
Check Shipping Scenario Visibility Settings
Intuitive Shipping sets Shipping Scenario visibility to Off by default. Rates will display in Testing Mode even when visibility is Off, so be sure to turn visibility On when you're ready to go live.
Click the Shipping menu button, then click Shipping Scenarios from the drop-down list.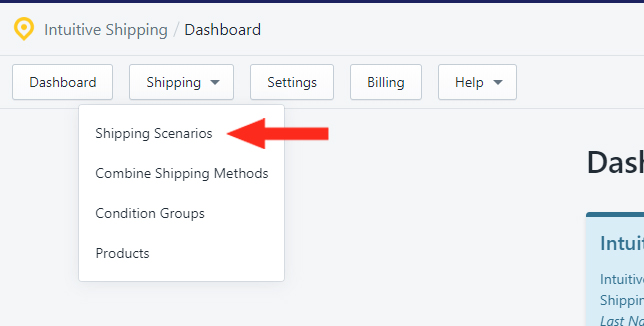 Check the current Visibility setting for all of your Shipping Scenarios. Under 'Visibility', it will display either 'On' or 'Off' beside each Scenario.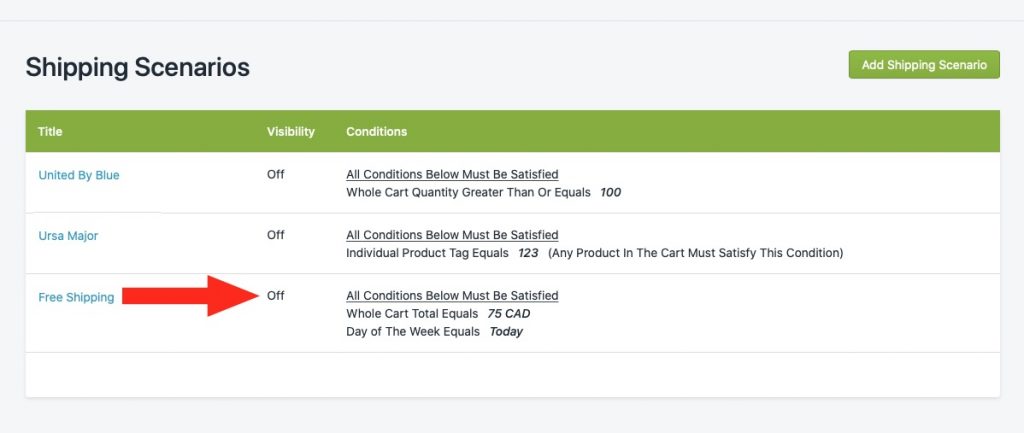 Click on the Shipping Scenario you want to make visible.
Under General Settings, toggle the Visibility setting to 'On'.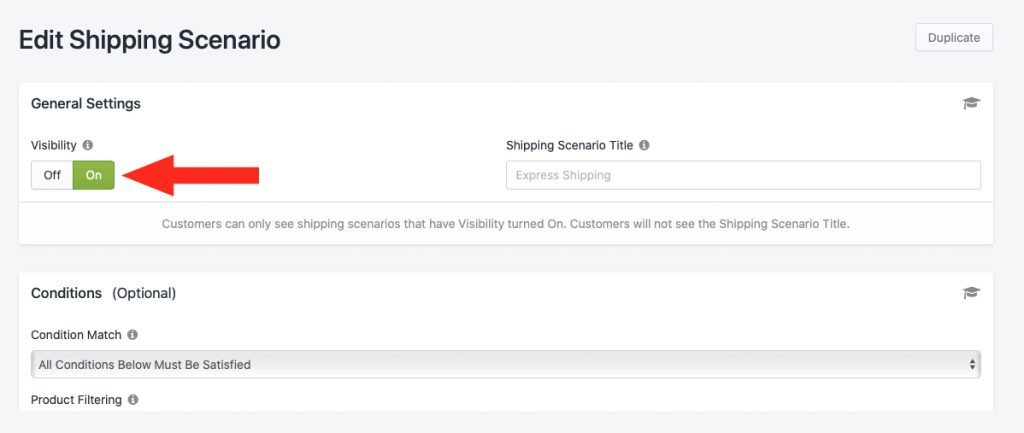 Click the Save button at the bottom of the screen to save your Visibility settings.
Repeat the above steps for each Scenario that needs to be made visible.
Check Shopify Settings
Shopify automatically adds Intuitive Shipping to your General Profile as a Carrier Service when you install the app. If you removed Intuitive Shipping from your General Profile you will need to add Intuitive Shipping again through your Shopify Settings.
Click on Shopify Settings at the bottom of the sidebar menu.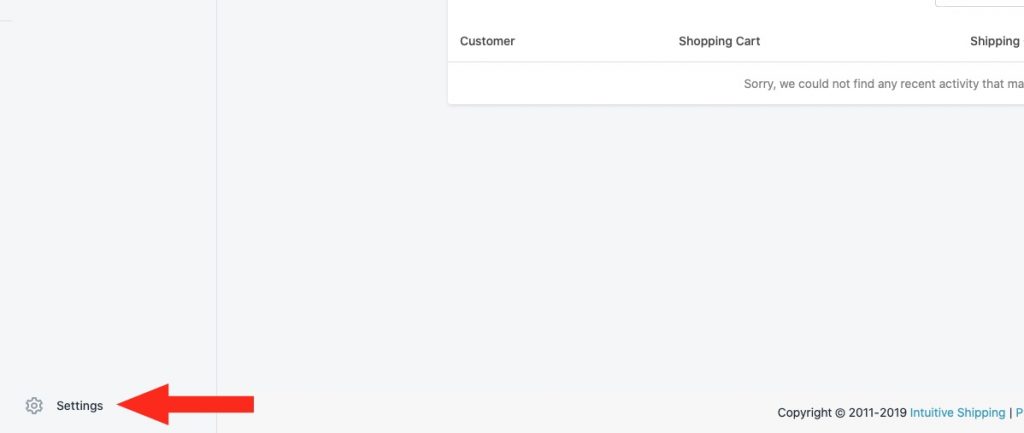 In the Settings menu, click on Shipping.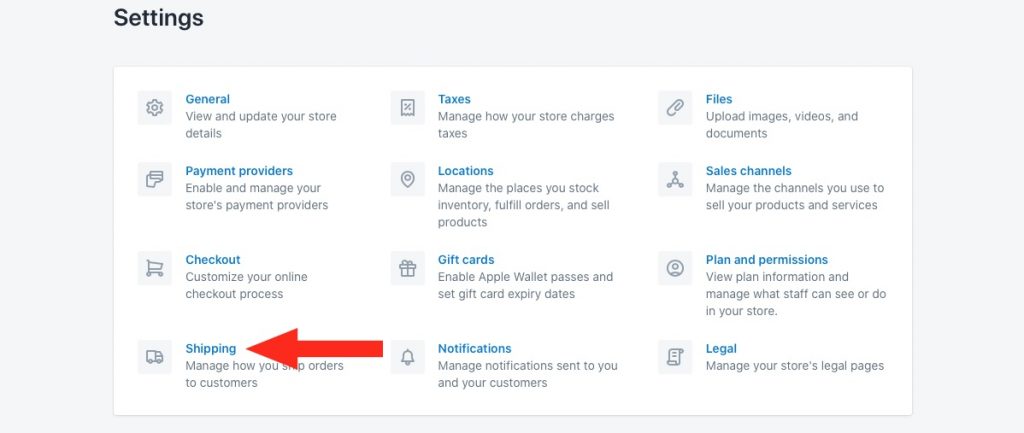 In the General shipping rates section, click Manage rates.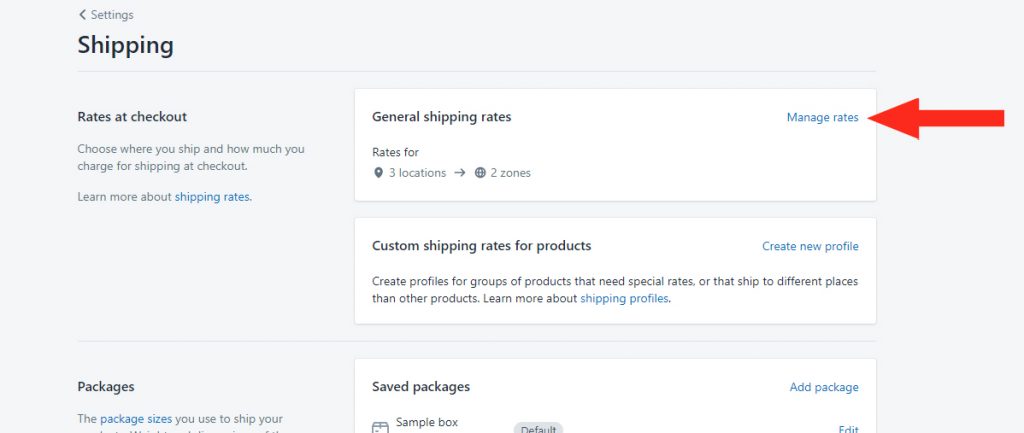 Under the desired Shipping Zone, click the Add rate button.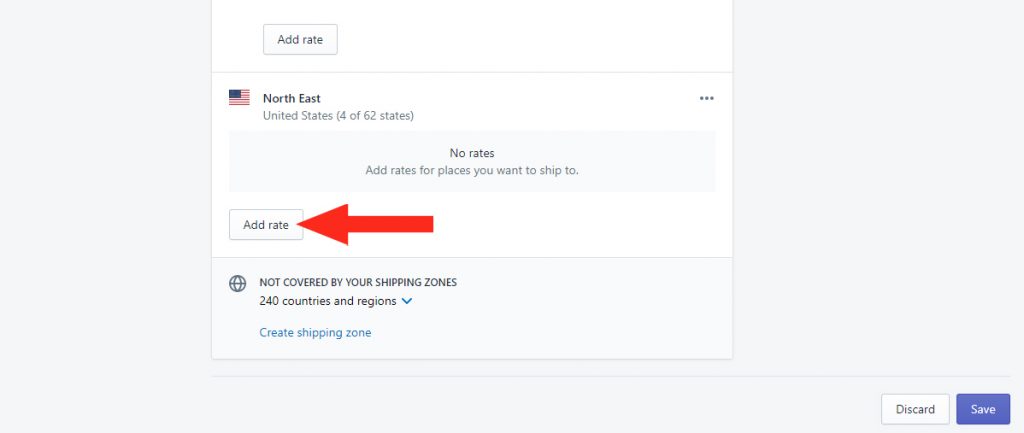 In the Add rate popup box, select 'Use carrier or app to calculate rates', then select Intuitive Shipping (Rates provided by app) from the drop-down list.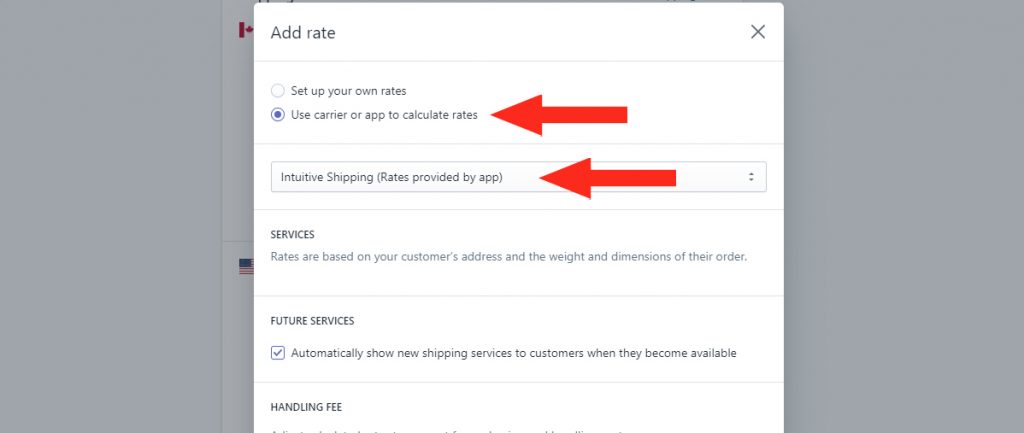 Under Future Services, make sure the checkbox beside 'Automatically show new shipping services to customers when they become available' is checked. If this box is not checked, Intuitive Shipping will still calculate rates but they will not be displayed to your customers at checkout.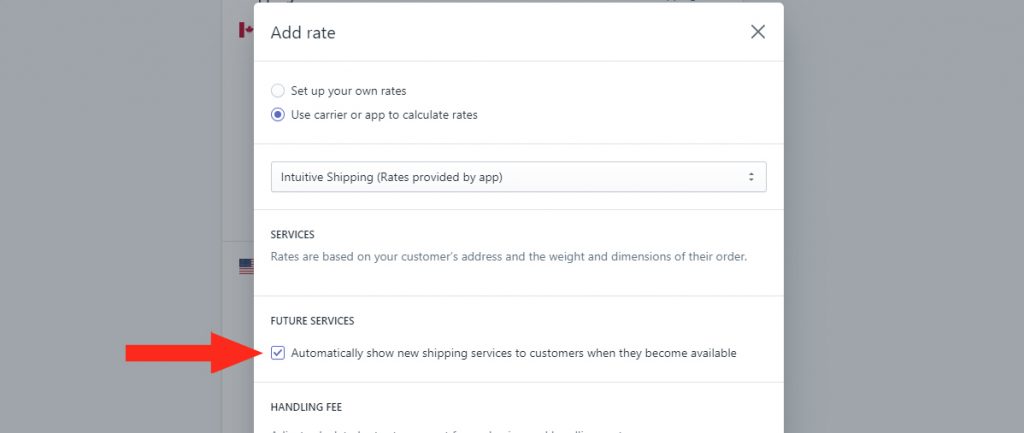 Click the Done button to save your settings.
Repeat the above steps to add Intuitive Shipping as a Carrier Service to each Shipping Zone in your General Profile – e.g. Rest of the World or United States.
Check For Errors
It is possible that rates are not being calculated or displayed due to an error. To see if recent shipping calculations are resulting in errors check Warnings & Errors.
Click the Settings menu button.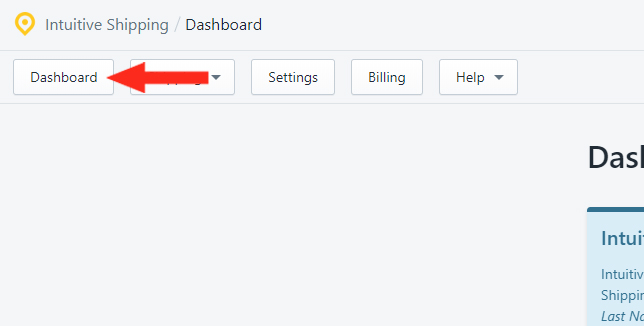 Scroll down to the Warnings & Errors section.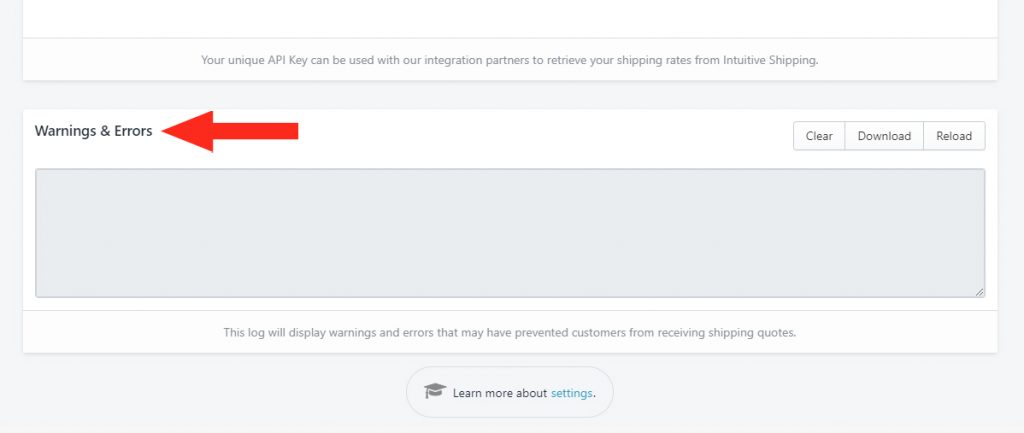 Review the error messages. If an error is displayed and you are unsure why, please contact us.
Submit A Ticket
If you have completed the Troubleshooting steps and your rates still aren't appearing, please submit a support ticket and we'll be happy to investigate the issue further!