Does your store sell perishables or restricted – e.g. HAZMAT or dangerous – products that can't be shipped to certain regions? Here's how to easily restrict those products from shipping to specific Shipping Zones.
This guide is useful if your product restrictions are simply geographical – e.g. you can't ship beyond certain boundaries. If your product restrictions are more complex than just Shipping Zone – maybe they can ship by ground but can't be shipped by air – click here to learn how to create a controlled product Shipping Method.
Restrict Products From A Shipping Zone
Click the Shipping menu button, then select Products from the drop-down list.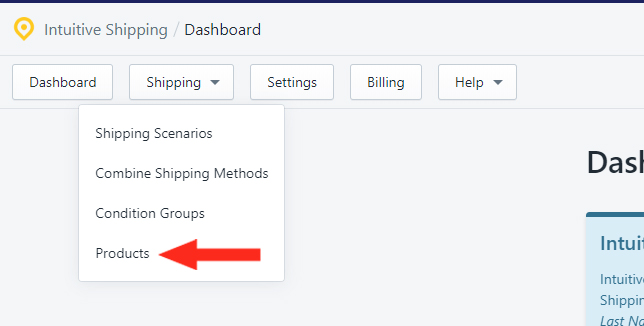 Click on the Product you wish to restrict from a Shipping Zone.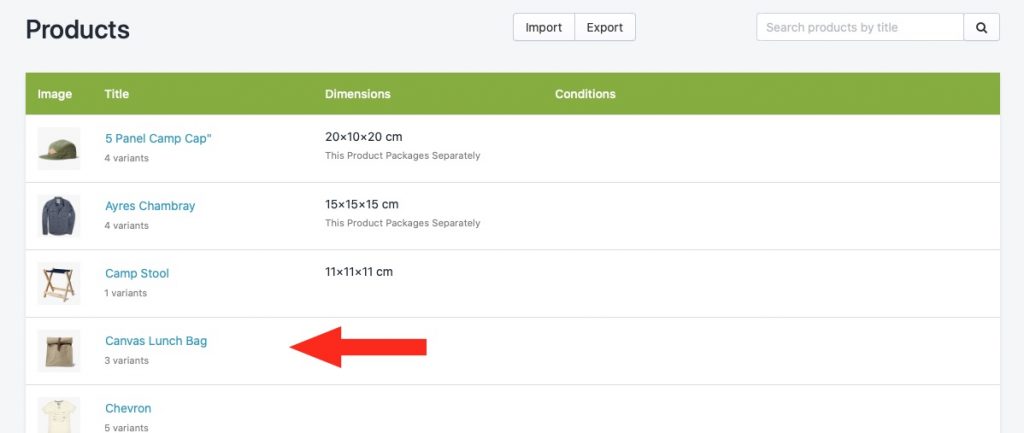 Under Shipping Zone Settings at the bottom of the Product page, check the 'Do Not Ship to This Zone' box beside the Shipping Zone(s) you wish to prevent the product from shipping to – e.g. 'Rest of world'.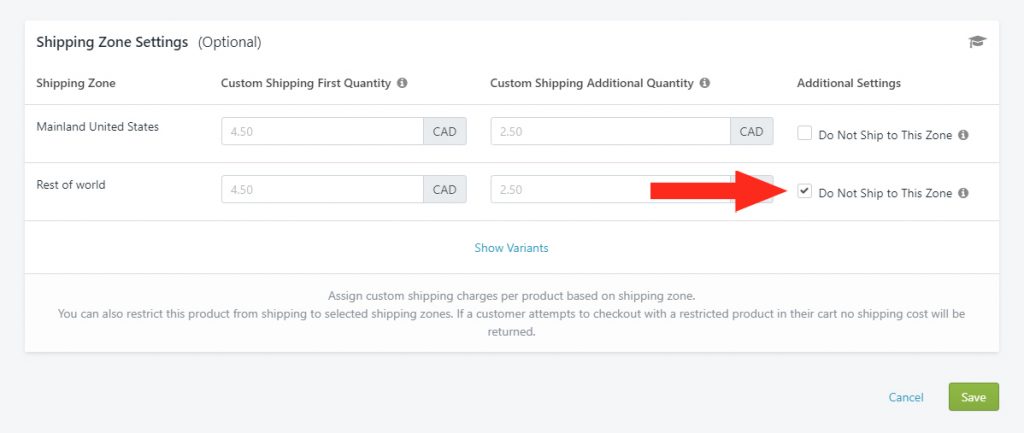 If your Product has Variants – e.g. different colors – click Show Variants, then check the 'Do Not Ship to This Zone' box beside the same Shipping Zone for each of the variants.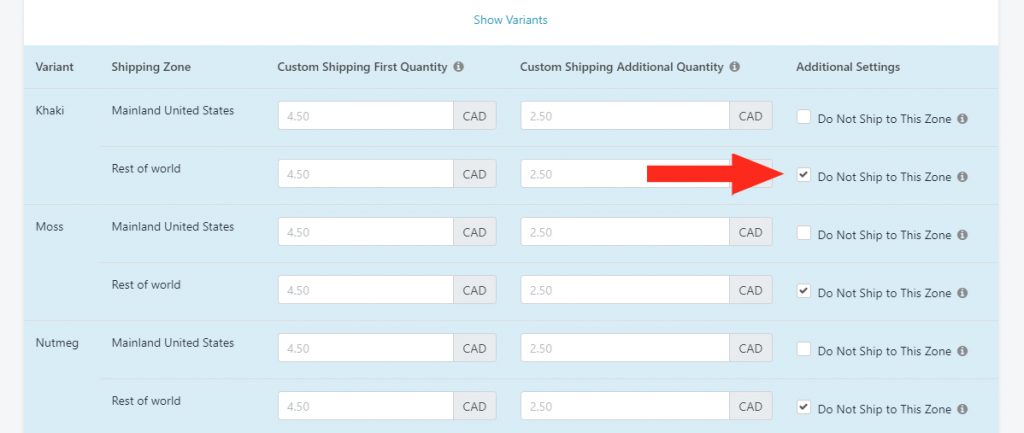 Save Your Settings
Click the Save button!
Restrict More Products