Intuitive Shipping lets you set up alternative shipping origin locations so you can calculate live rates from the actual shipping location, if it's different from your primary location in Shopify. And, if you ship some products from your primary location and other products from your alternative location, you can assign different locations to each shipping method.
That means Intuitive Shipping can't see your secondary Shopify locations and we have no visibility of inventory levels at any of your locations.
How It Works
Each location added to your Intuitive Shipping Locations settings will be available as a selectable option each time you create a parcel service shipping method (or a freight service shipping method).
When you create a parcel service shipping method, you can choose one of the locations created here, or you can use the 'dynamic origin location' which is your default (primary) location in Shopify. You can even add a new location right from the shipping method. When you do, it automatically gets added to your main Locations page so you can select it when you create other new shipping methods or edit existing ones.
Locations are not available for custom service shipping methods with pre-determined rates. That's because Intuitive Shipping only uses custom locations for calculating live rates.
Add A Location
1) Click Settings on the sidebar menu, then select Locations from the drop-down list.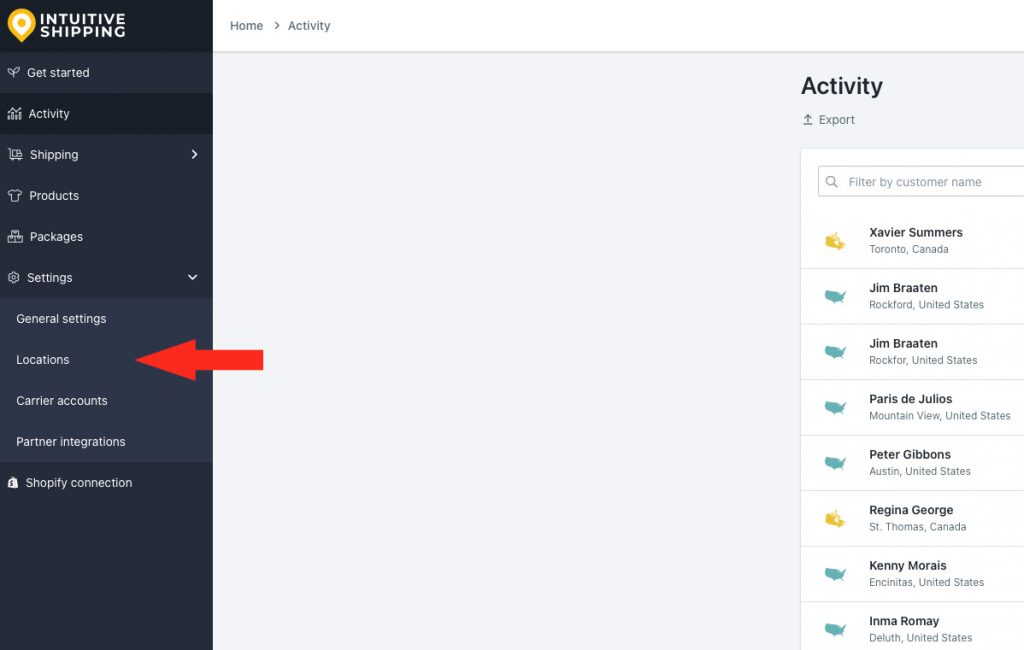 2) Click Add a location.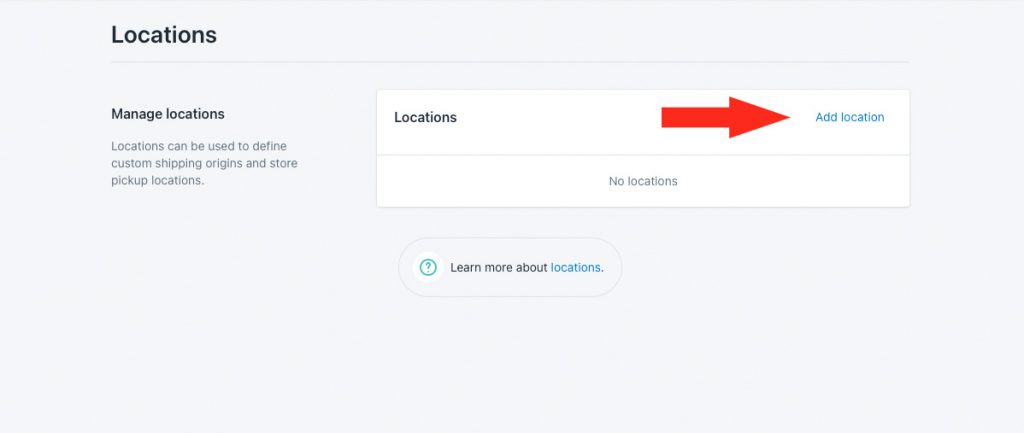 Location Settings
1) Enter a location title, such as 'Warehouse 2'.
2) Set the location status.
You have two (2) settings to choose from:
Off – the location will be ignored by parcel service shipping methods it is assigned to, and it cannot be added to new shipping methods. This setting is useful if the location becomes temporarily unavailable for shipping. You can disable the location without having to remove it from a shipping method.
On – the shipping method is available for parcel service shipping methods it is assigned to, and it can be added to new shipping methods. This is the default setting.
Address
1) Enter the location address and, if desired, the telephone number for the location.
That means, you don't need to enter all of the address details like the street number or the postal code or zip code.
Save Your Settings
1) Click the Save button to save your location.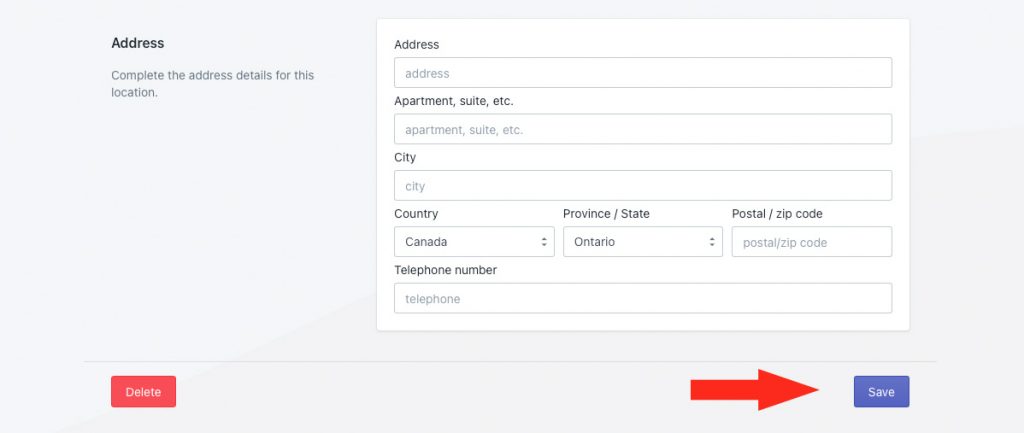 Add More Locations
1) Return to the main Locations page, then repeat all of the above steps from Add A Location to add even more locations.
What's Next:
Check out our common setups and additional setups sections for setup ideas.