Intuitive Shipping syncs some of your shop data to assist with the setup process.
Any time you update your Shopify settings, we recommend that you sync your data again to ensure Intuitive Shipping is using the latest information.
Sync Your Settings
Click the Settings menu button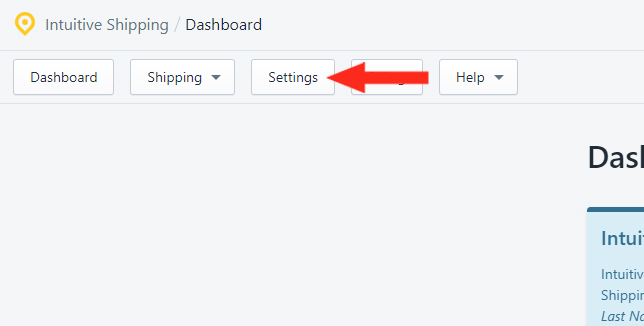 Under Resync Your Shopify Settings, click the Sync button beside all of the Settings categories affected by your recent changes.