Adding account credentials for your preferred carrier(s) can be done when you create a Live Rate Shipping Method or a Live Rate Combined Shipping Method.
Add A Live Rate Shipping Method
Click the Add Shipping Scenario button or click on an existing Shipping Scenario from the list to edit one.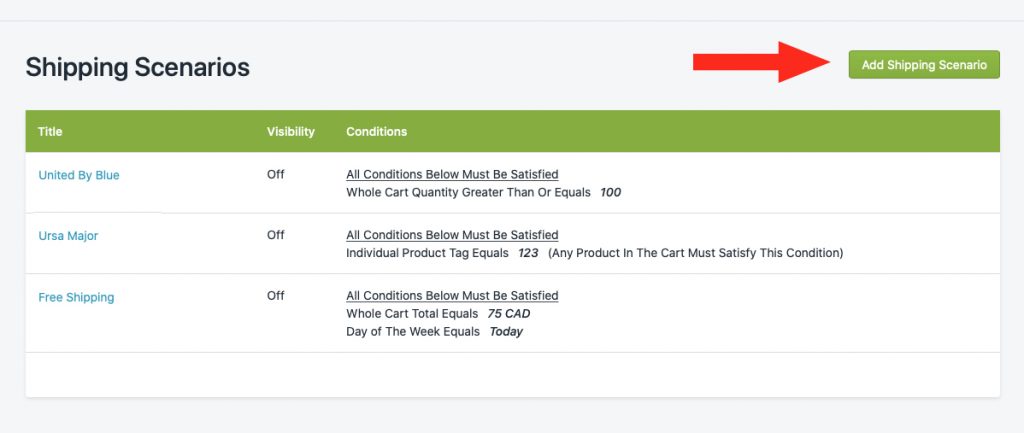 Enter the Display Settings information.
In the Calculate Shipping Based On section, choose the desired Shipping Carrier from the Live Rates section of the drop-down list.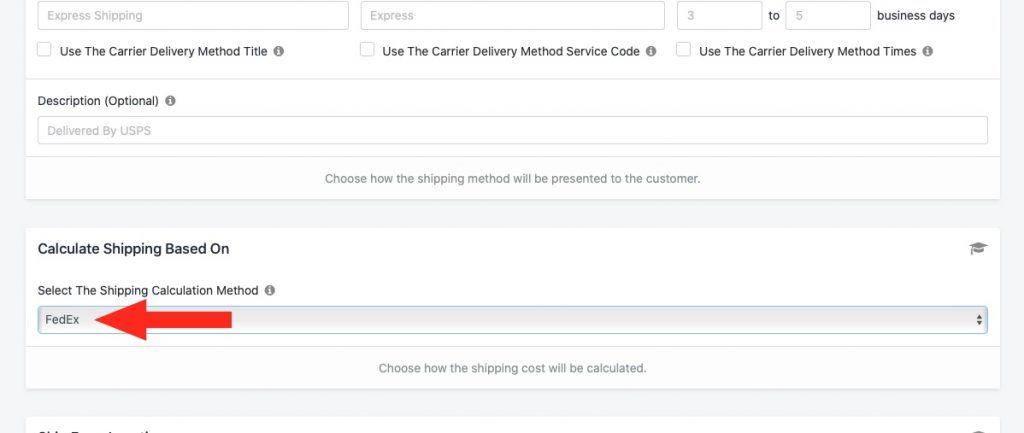 In the Ship From Location section, select the shipment Country of Origin from the drop-down list, then enter the Postal Code/ Zip Code.
Click Additional Settings to enter your Carrier Account details. Intuitive Shipping can calculate live rates based on your negotiated rates.
Requirements
Each carrier has different credential requirements. For example, in addition to other requirements, UPS and FedEx require an XML Key and Authentication Key respectively, while United States Parcel Service requires just a User ID and Password.