When you have products that ship in multiple pieces – such as furniture that requires assembly, or kits made up of multiple SKUs – you can set up Intuitive Shipping to calculate rates based on shipping those items together, but packaged separately.
Add Multiple Pieces
Click the Shipping menu button, then select Products from the drop-down list.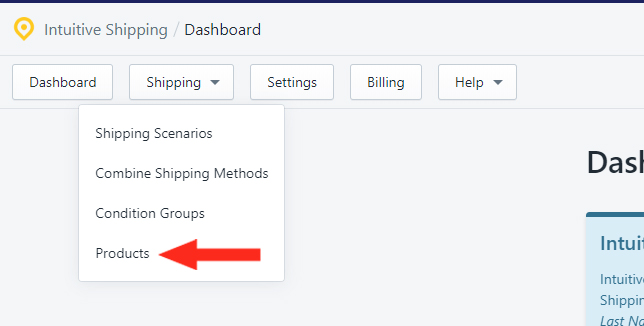 Click on the Product you wish to ship in multiple pieces.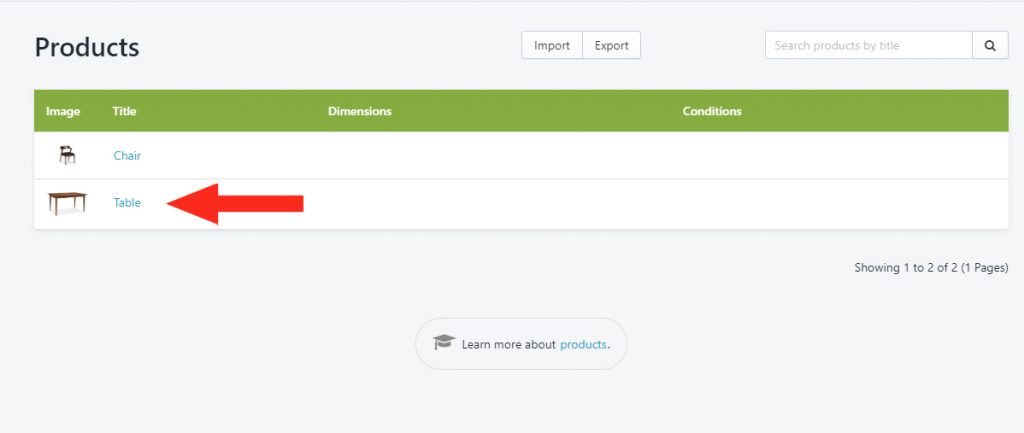 In the Dimensions section, input the dimensions of the main piece, then put a check mark beside 'Package Separately'.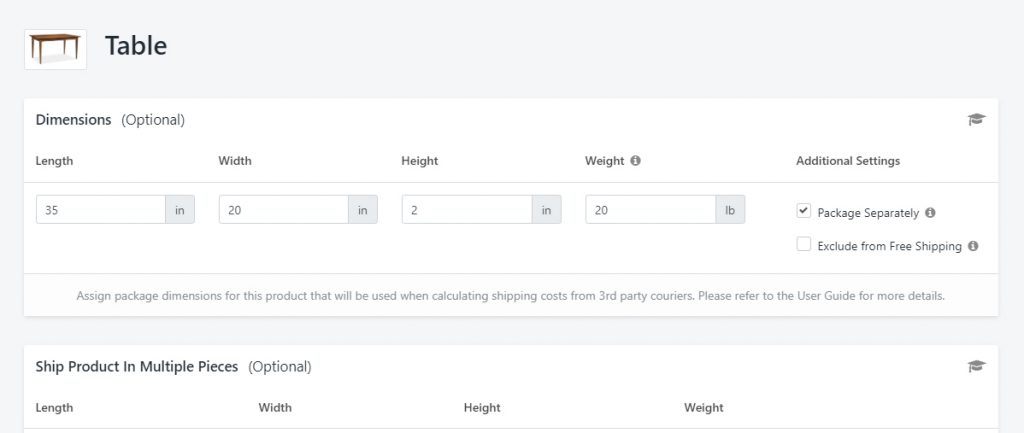 In the Ship Products In Multiple Pieces section, click the Add Piece button.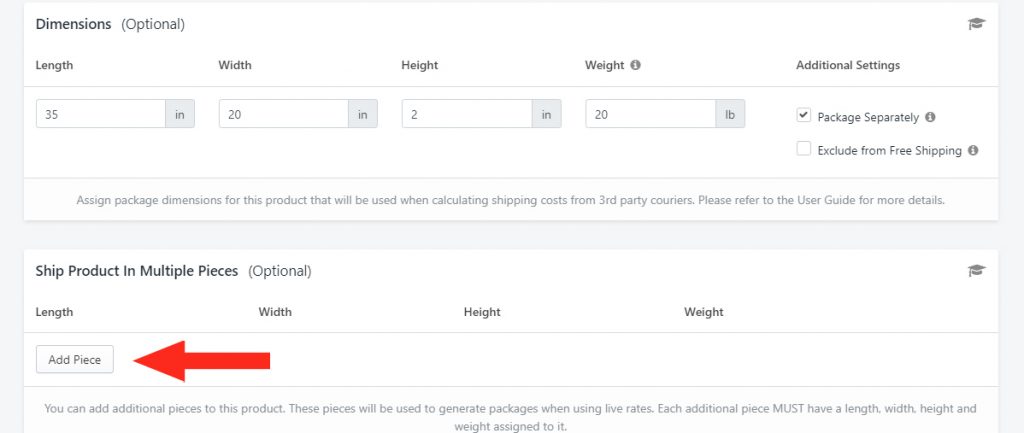 Input the dimensions for the additional piece.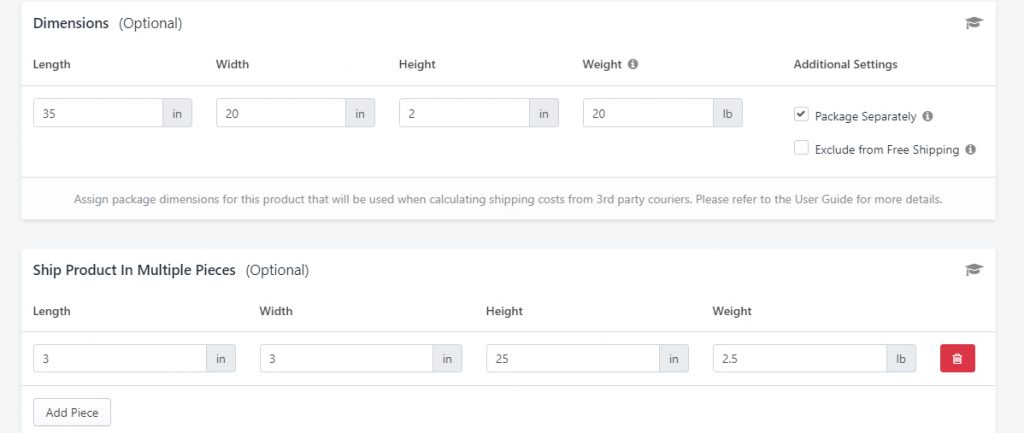 Click the Add Piece button and input dimensions for each additional piece.
Save Your Settings
Adding Multiple Products
If you are creating dimensions for multiple products, we recommend following the above steps to manually add one product. After adding your first product, you can follow these steps to create dimensions for multiple products to see the correct formatting for piece dimensions.