Did you know that Shopify's third-party App developers, including Intuitive Shipping, are limited by the number of API requests that can be submitted?
Each time a customer checks out, our system submits an API request to Shopify. That means, if you get an unusually high number of checkouts in a short period of time, it could cause Intuitive Shipping to stop returning shipping rates.
A solution to this is to set up Private App Credentials within Intuitive Shipping so that our app can manage an increase in API calls in the background, mitigating the risk of checkout failures on your Plus store's site because of the API limit.
We want your holiday sales to be a massive success! To help you prepare, this guide will walk you through setting up Private App Credentials.
Create A Private App
1) Click Apps on the Shopify sidebar menu.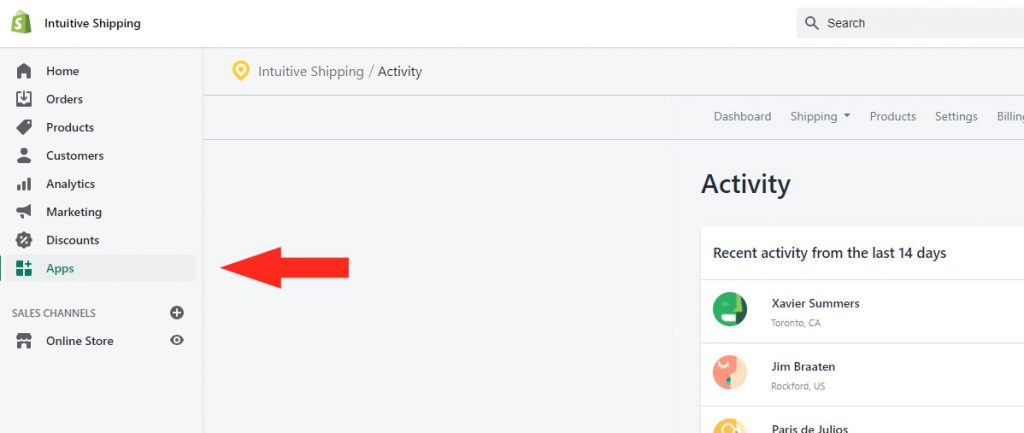 2) Click 'Manage private apps' at the bottom of the Apps screen.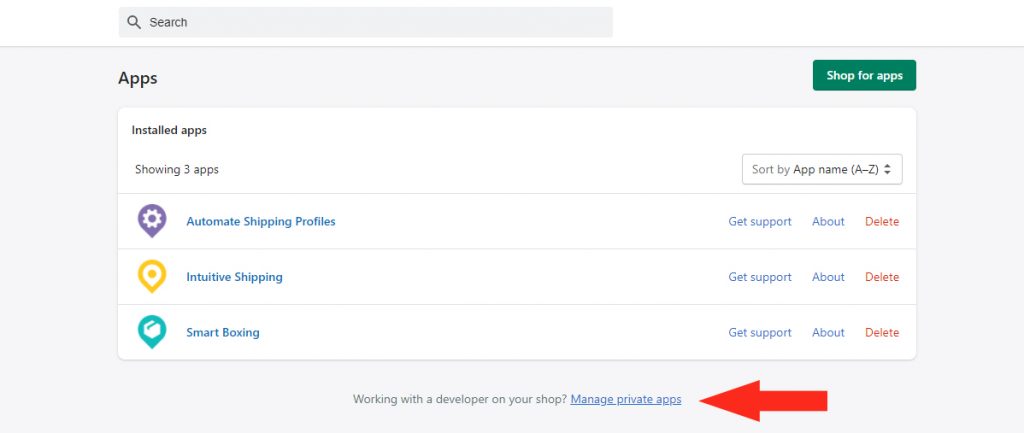 3) If prompted to do so, click the Enable private app development button and follow the instructions to accept Shopify terms to complete the process.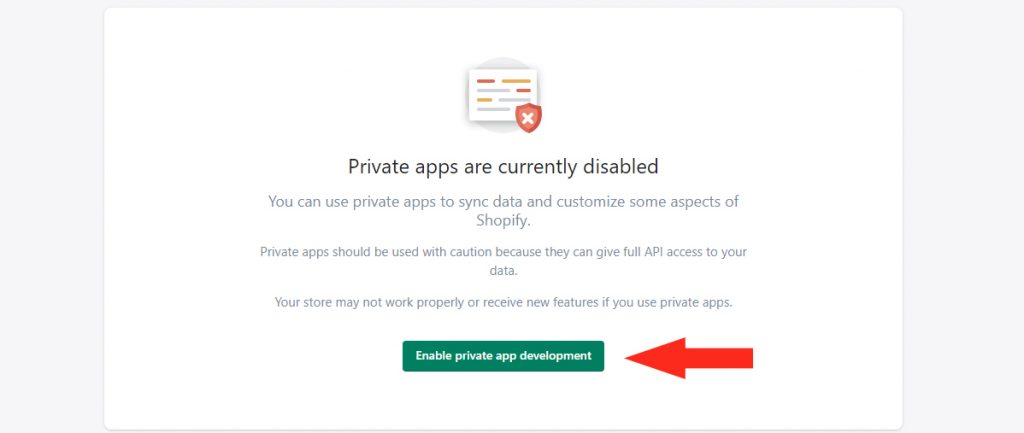 4) After accepting Shopify terms, click the Create private app button.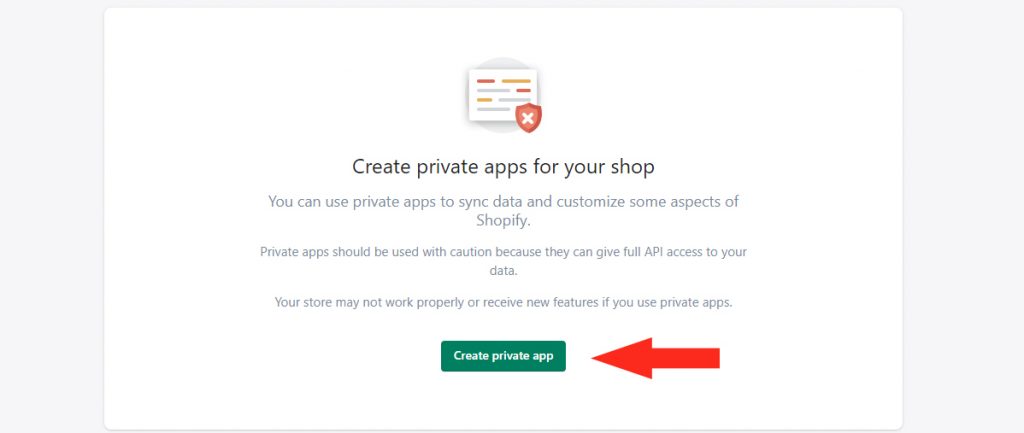 Enter App Details
1) Under Private app name, enter 'Intuitive Shipping Rating API'.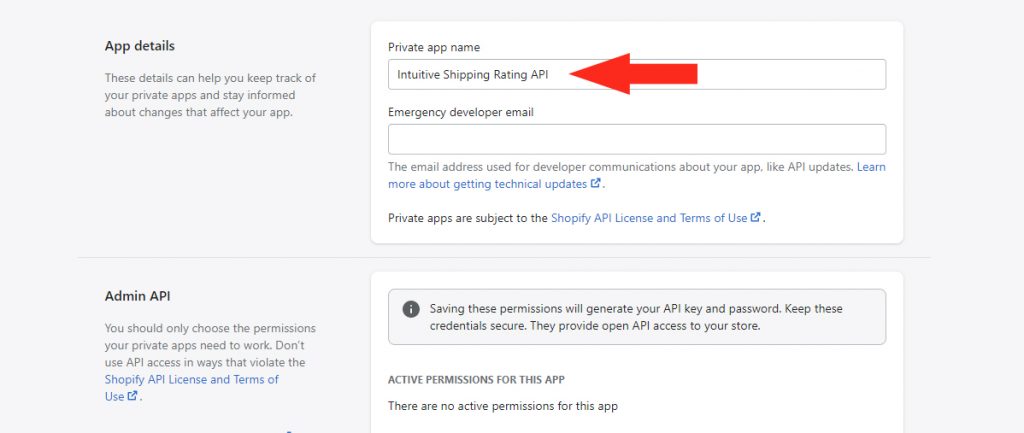 2) Under Emergency developer email, enter 'support@intuitiveshipping.com'.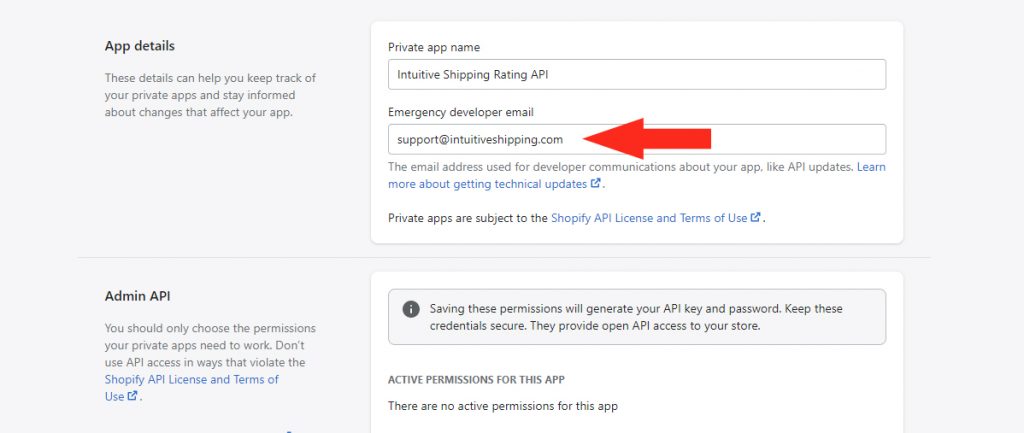 Set Admin API Permissions
1) In the Admin API section, click Show inactive Admin API permissions.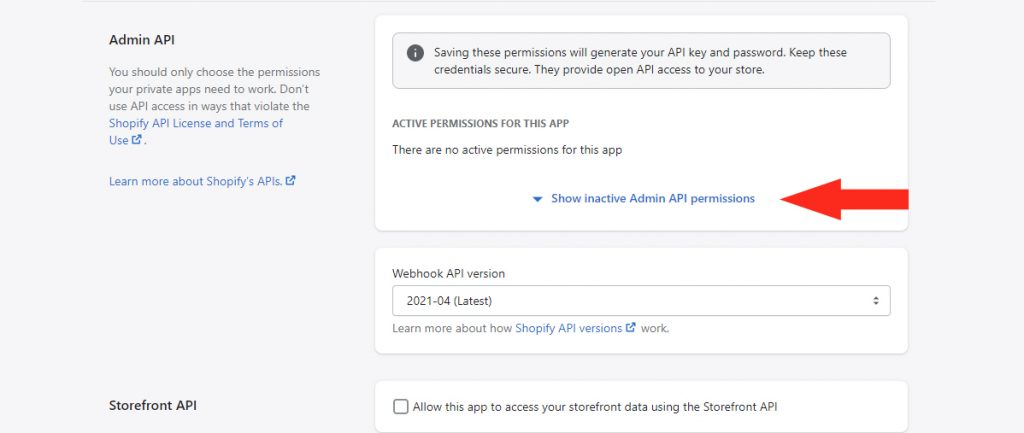 2) From the list of options displayed, set the following Permissions to Read access by selecting the drop-down next to each.
Customers
Draft orders
Orders
Products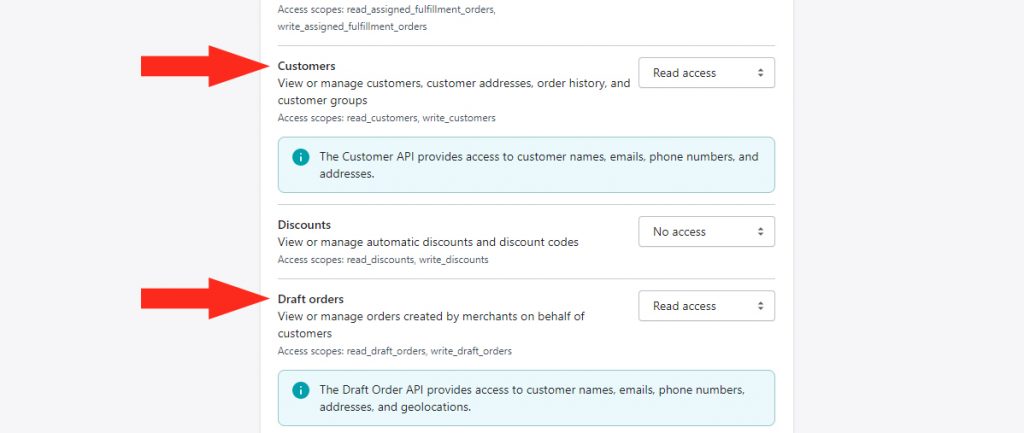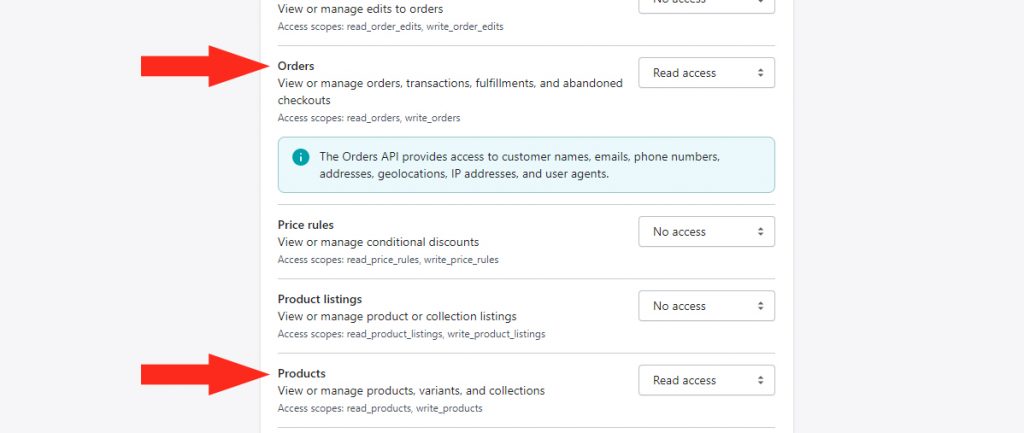 3) Confirm Webhook API Version is set to 2021-04 (Latest). If not, select it from the drop-down list.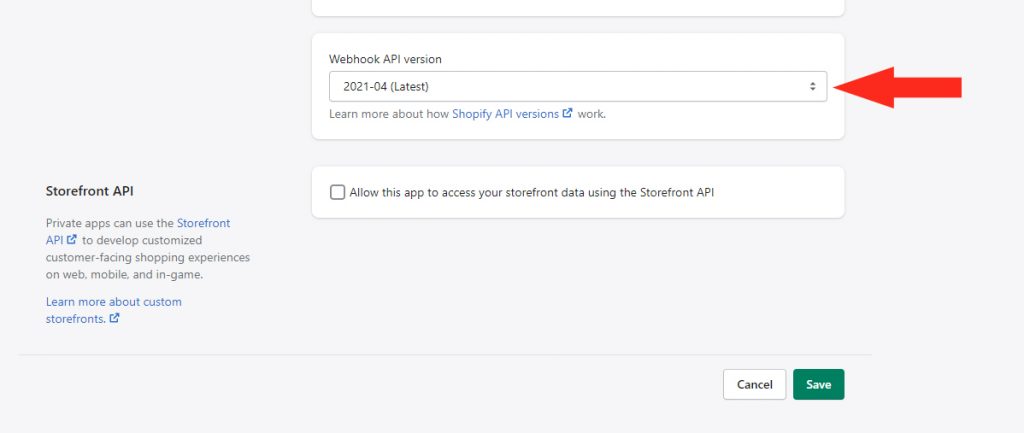 Save Your Settings
1) Click the Save button at the bottom of the screen.
2) Read the Create private app pop-up box.
3) Click the Create app button on the pop-up. A Success Banner – 'Private app created successfully' – will appear at the top of the page.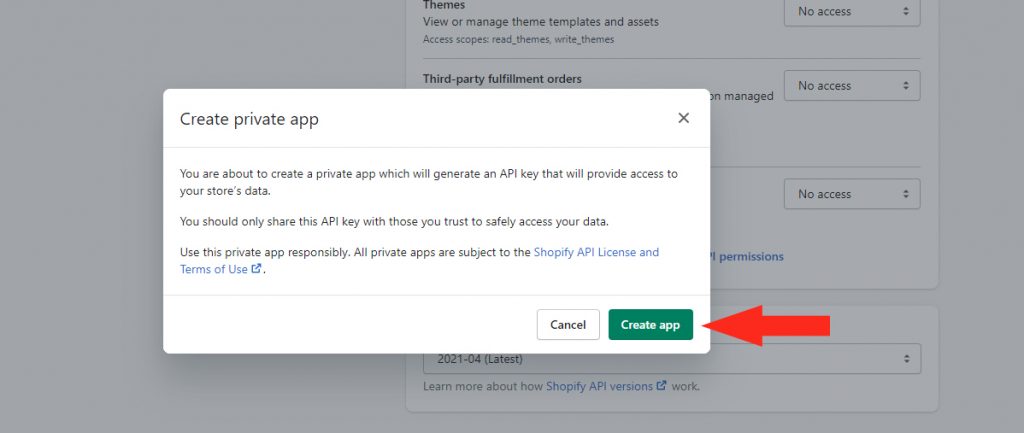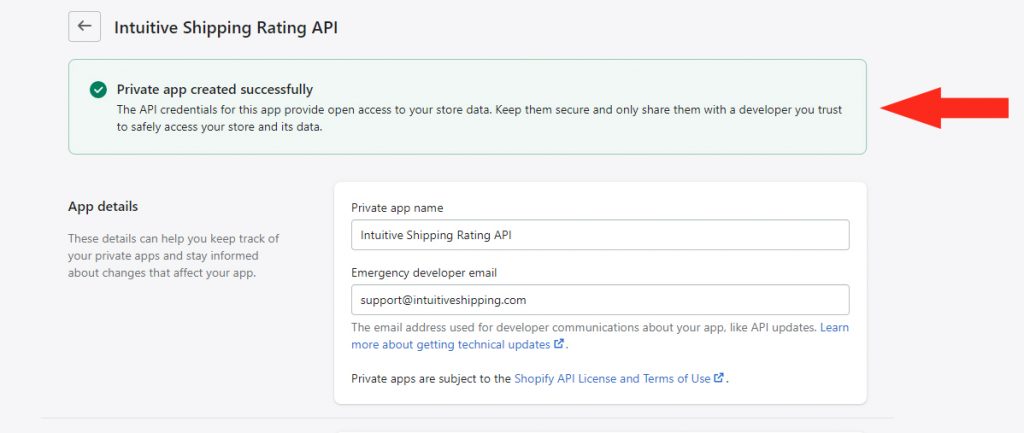 Add Private App Credentials to Intuitive Shipping
API Key, Password, Example URL and Shared Secret will now appear in the Admin API section.
1) Beside Password, click the clipboard icon. A Success message – 'Copied to clipboard' – will pop up briefly at the bottom of the screen.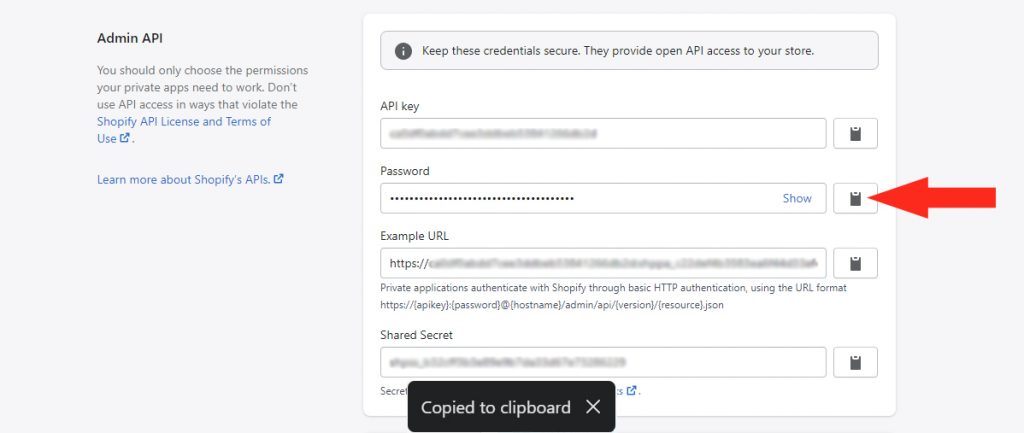 2) Click Apps on the Shopify sidebar menu.
3) Click Intuitive Shipping in the list of installed apps.
4) Click Settings on the main menu.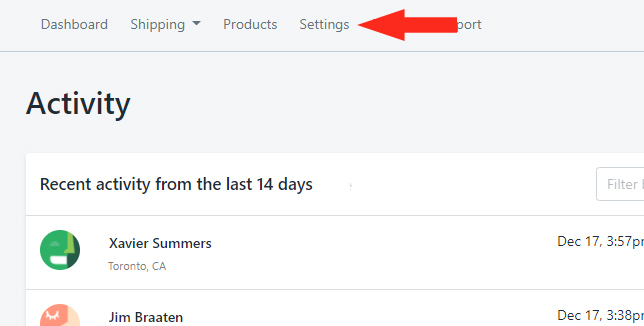 5) In the Advanced Options section, paste the password under Private App Credentials.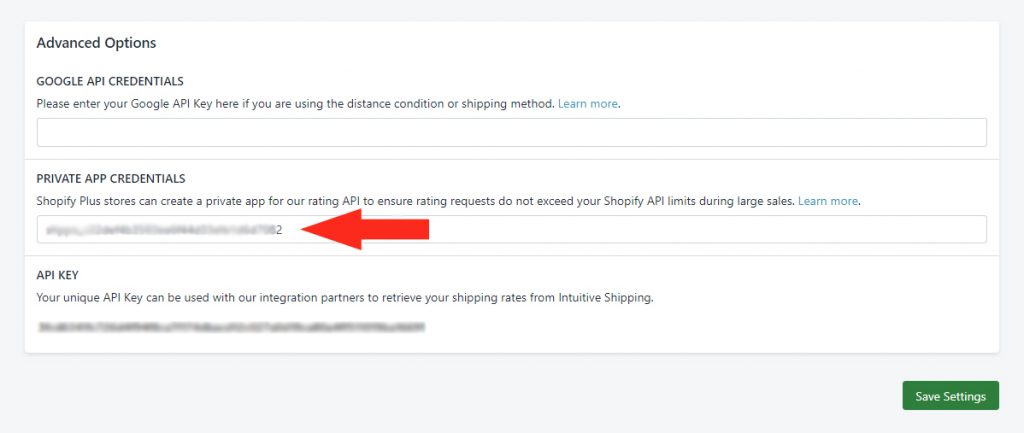 6) Click the Save Settings button at the bottom of the screen.
Contact Shopify
After saving your Private App Credentials in Intuitive Shipping, you will need to contact your Plus MSM or Shopify Support to request that they raise the API Limit to a level appropriate for your store, noting that you need it raised for the private app called Intuitive Shipping Rating API.