What happens when your Intuitive Shipping Live Shipping Rates aren't showing up in your store?
By default, Intuitive Shipping will set your Shipping Scenario visibility to Off. If you tested your rates successfully in Testing Mode, but they're not appearing in a live checkout, this could be why.
Change Visibility Setting
Click the Shipping menu button, then Select Shipping Scenarios from the drop-down list.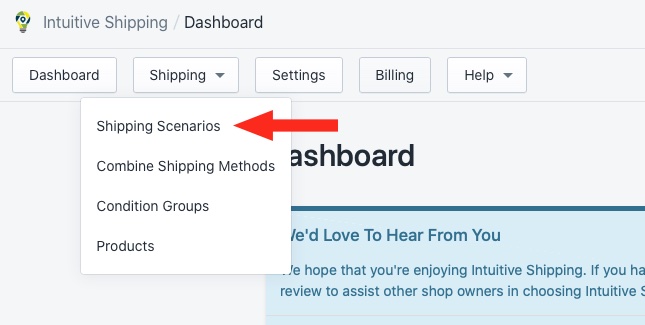 Review the list of Shipping Scenarios. Under the Visibility heading, you'll be able to see which Scenarios have Visibility turned On and which ones have Visibility turned Off.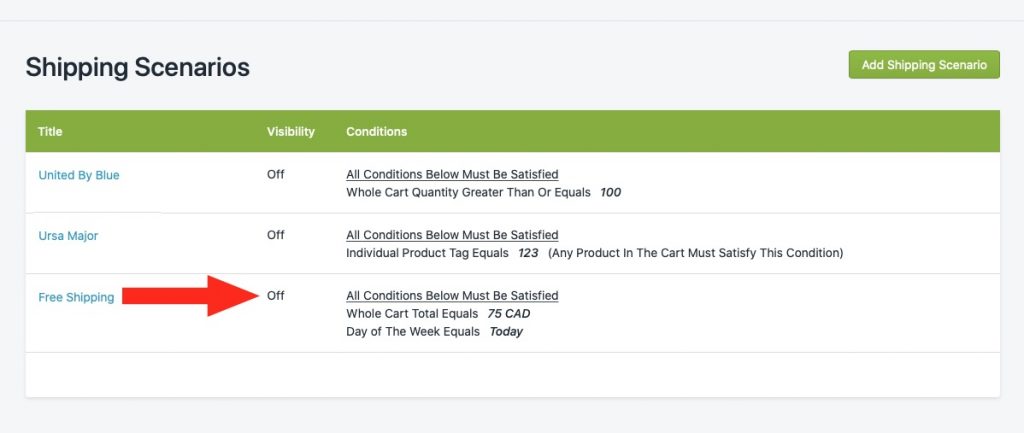 To edit the Visibility setting, click on a Scenario that has Visibility turned Off.
In General Settings, under Visibility, click the On button. The button will turn green when Visibility has been turned On.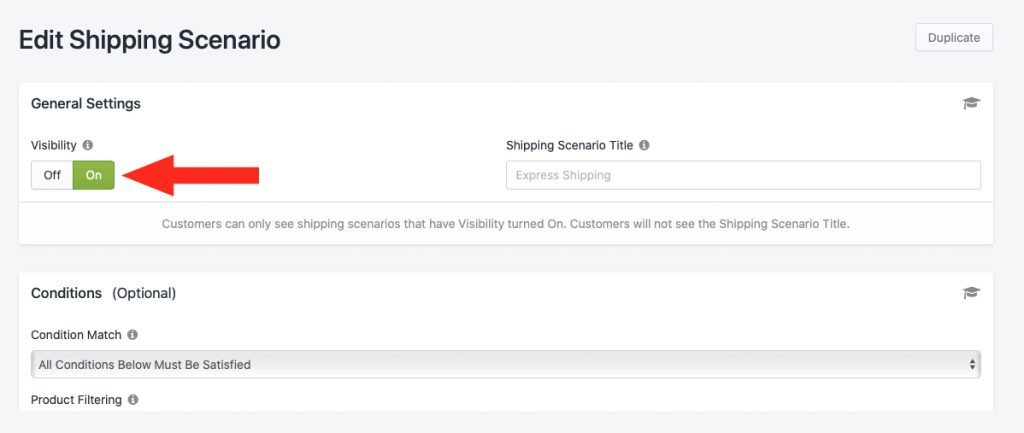 Enable Carrier Calculated Rates
If you've tried enabling Visibility but your live rates still aren't appearing during live checkouts, it could be that your Carrier Calculated Shipping Rates are not enabled.
If your Carrier Calculated Rates are not enabled, you should see a red banner on the Intuitive Shipping Dashboard.

To get the Dashboard, click the Dashboard menu button.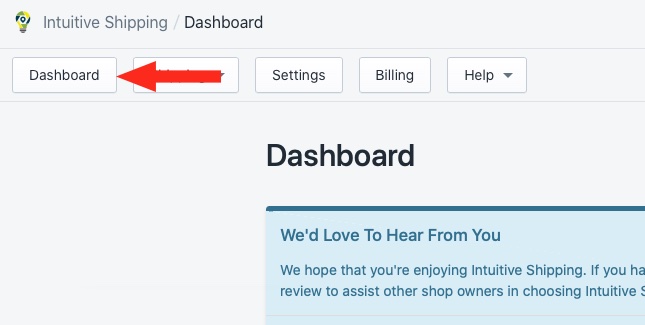 Submit A Ticket
If Visibility is turned On and you have Carrier Calculated Rates enabled, and your live rates still aren't appearing, please submit a support ticket and we'll be happy to investigate the issue further!